Faculty A-Z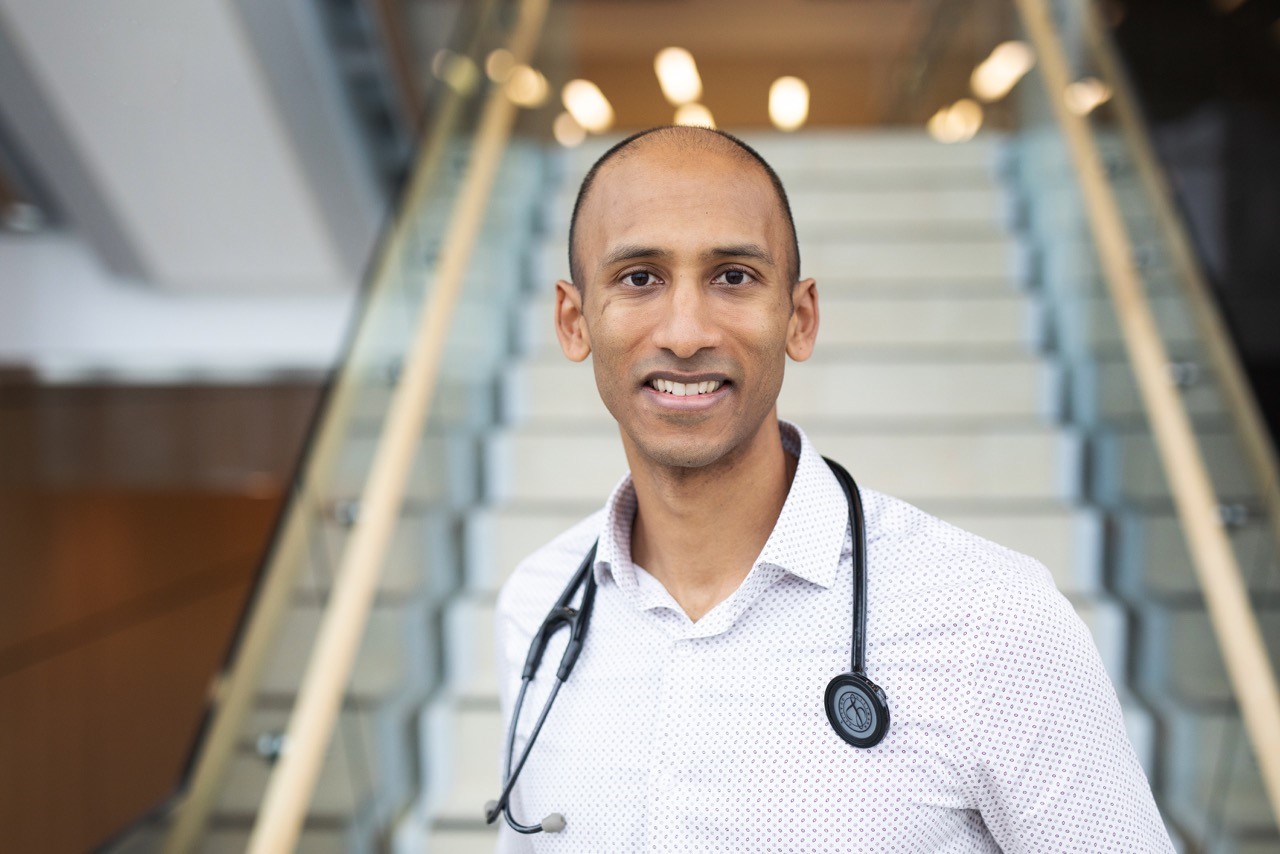 Gokul Vidyasankar
Associate Professor of Medicine (Respirology) B. Eng., MD, FRCPC
Medicine
What brought me to MUN? What keeps me at MUN?
Dr. Vidyasankar grew up in St. John's, Newfoundland, and has always considered this province as home. He joined Memorial University in 2014, and has been happy to be a part of this robust and diverse group of faculty.
Education:
BSc. Biological Engineering, University of Guelph (2005)
MD, Memorial University (2009)
Training:
Internal Medicine, Memorial University (2012)
Clinical Fellowship in Respirology (2014)
Clinical & Teaching Summary:
Dr. Vidyasankar's primary focus as a faculty is in the pillar of education, which continues to be one of the most satisfying parts of his job. He is the current chair of the Internal Medicine (IM) Competency Committee, and has been a key player in the transition of the IM program to Competency by Design.

He is also the Medical Director of Community-Based Respiratory Care for Eastern Health, which is dedicated to improving clinical outcomes for patients with chronic Respiratory disease.

Other clinical Interests include Cystic Fibrosis and Interstitial Lung Disease, and he is the current clinic director for the province's Adult Cystic Fibrosis Clinic.