Future Learners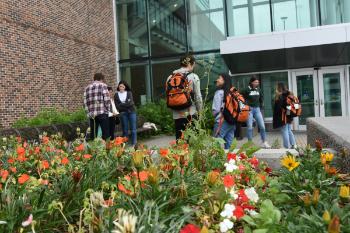 In our Doctor of Medicine (MD) undergraduate program, our learners come from all over Newfoundland and Labrador, Prince Edward Island, and other parts of Canada. Annually, there is a cohort of 80 students, with 65 seats reserved for residents of Newfoundland and Labrador, including three seats for Indigenous students. The remaining seats are composed of students from Prince Edward Island (4), Nunavut (1), the Canadian Armed Forces (4) other parts of Canada (6). In fall 2024, the number of seats reserved for residents of NL will increase from 60 to 65 because of additional funding provided by the Government of Newfoundland and Labrador.
Our postgraduate medical education provides training to over 280 residents within 11 clinical disciplines as well as sub-specialties and specializations within certain disciplines.
Memorial's MD and postgraduate curricula have been adapted to be more focused on generalism and provides a number of rurally-oriented family medicine and other specialty training experiences. Creating positive learning experiences for undergraduate and postgraduate learners and appropriately matching them to communities that will help foster their development and integration are the goal of these changes.
We also have a growing graduate population, with more than 300 students registered in diploma, masters and doctoral programs in cancer, cardiovascular, clinical epidemiology, community health, human genetics, immunology, neurosciences, health ethics, public and applied health.