Our Communities
The Faculty of Medicine is currently represented in 27 communities throughout Newfoundland & Labrador, New Brunswick, Prince Edward Island and Nunavut. Our communities are our connection to rural and remote areas, where we strive to provide rich experiences to our learners and give back to our communities.
For more information about individual communities, please visit the regions on menu.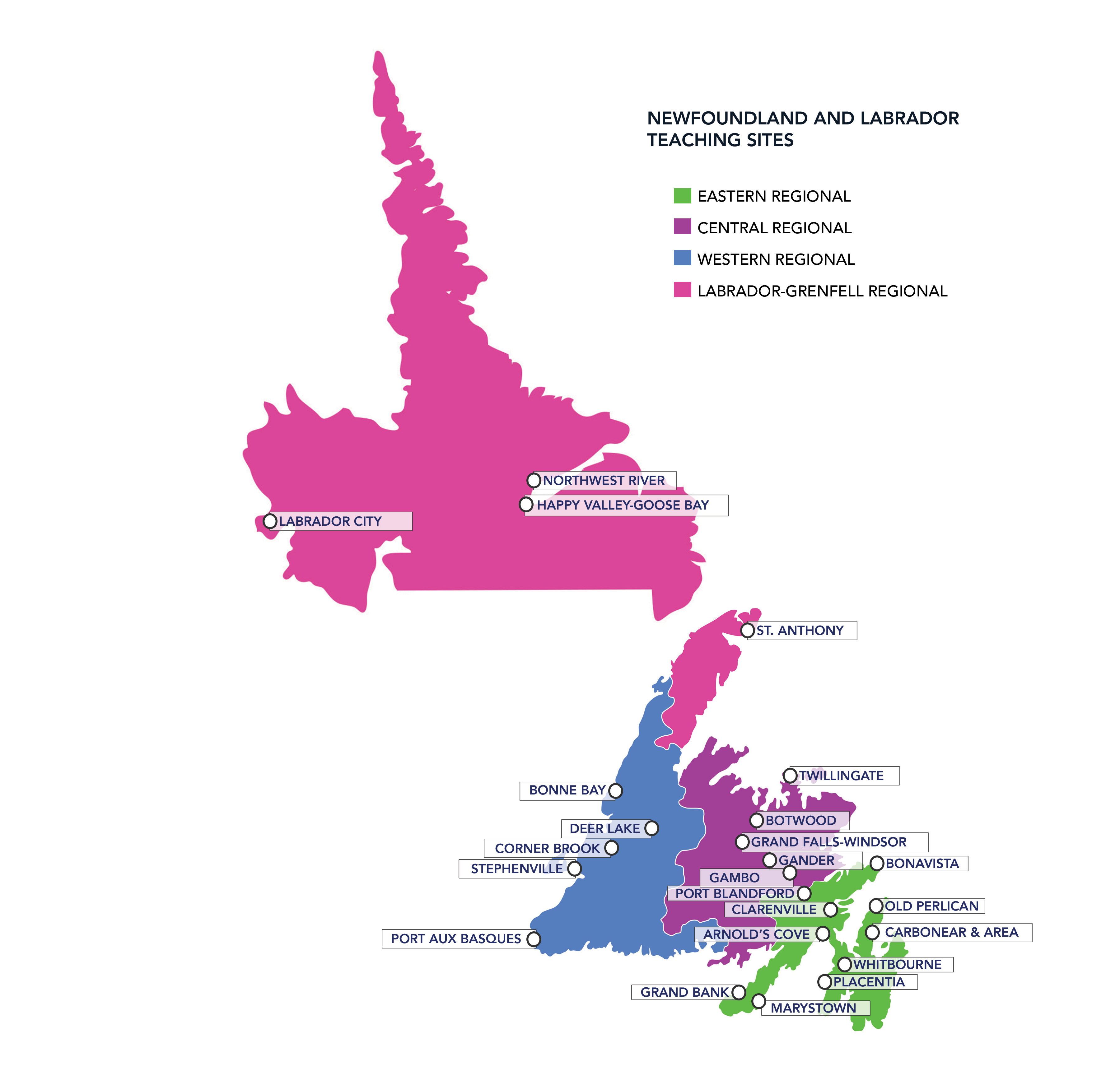 Memorial University Faculty of Medicine has a long standing history in rural medical education. Two recent graduates of Faculty of Medicine's undergraduate program recently produced a documentary, Talk to Your Doctor, highlighting our beautiful province and some of the benefits and challenges of practising in rural Newfoundland & Labrador.
A large part of Distributed Medical Education at the Faculty of Medicine also occurs in other provinces. Please see below some of the most visited communities in New Brunswick and Prince Edward Island.