Faculty A-Z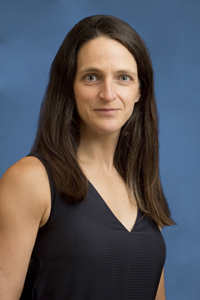 Teri Stuckless
Assistant Professor of Oncology (Radiation Oncology) B.Sc. Memorial, M.D. Memorial, FRCPC Queen's University
Oncology
Phone:
(709) 777-8097
Email:
Teri.Stuckless@easternhealth.ca
Address:
Division Chief, Radiation Oncology Cancer Care Program, Eastern Health Director, Learner Well-being and Success Faculty of Medicine, Memorial University of Newfoundland Dr. H. Bliss Murphy Cancer Centre 300 Prince Philip Drive St. John's, NL A1B 3V6
Dr. Teri Stuckless graduated from the Faculty of Medicine at Memorial University and completed residency training in radiation oncology at Queen's University, Kingston, Ontario. She is the Clinical Chief of the provincial Cancer Care Program at Eastern Health and a Director in the Office of Learner Well-being and Success in the Faculty of Medicine, providing oversight for the career advising and mentorship programs for medical learners. She has experience as the interim Vice President Medicine for Eastern Health. She is a radiation oncologist at the Dr. H. Bliss Murphy Cancer Centre and Assistant Professor in the Discipline of Oncology at MUN. Areas of clinical practice include management of gynecologic and gastrointestinal malignancies. Research interests include human resource management, survivorship and well-being.