Faculty A-Z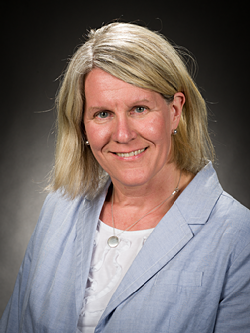 Pamela Snow
Associate Professor Family Practice Unit Academic Director, (Family Physicians) Office of Professional Development
Family Medicine
Phone:
709-864-6543 (office) 709-864-7795 (clinic)
Email:
psnow@mun.ca
Address:
Discipline of Family Medicine Faculty of Medicine Memorial University of Newfoundland St. John's, NL A1B 3V6
Dr. Pamela Snow received her medical degree from Memorial University of Newfoundland in 1995. Dr. Snow is currently Associate Professor of Family Medicine at Memorial University of Newfoundland, St. John's.
She maintains a large family practice clinic and is a preceptor to undergraduate medical students and residents from primarily Memorial University, as well as visiting students.
She is the Academic Director (Family Physicians) for Professional Development and Conferencing Services at the Memorial University Medical School for the past six years.
She is an active member of the College of Family Physicians of Canada with a focus on qualifying examination committee involvement.
Dr. Snow has published in the areas of continuing professional development, breastfeeding and parenting.