Faculty A-Z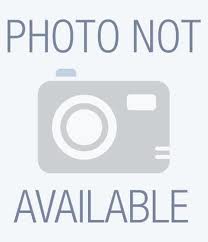 Jennifer Leonard
Associate Professor MD – Memorial University 2001, Certificate in Medical Teaching – Memorial University 2015
Medicine Gastroenterology
What brought me to MUN? What keeps me at MUN?
Practicing in St. John's means I can stay near to my family while having a unique Hepatology practice. It allows me to provide liver transplant care locally so residents of the province do not need to travel elsewhere so often.
Education:
MD – Memorial University 2001
Certificate in Medical Teaching – Memorial University 2015
Training:
Internal Medicine – Memorial University 2004
Gastroenterology – McMaster University 2006
Transplant Hepatology – Mayo Clinic Rochester 2007
Research/Teaching Summary:
Teaching has been one of the most rewarding parts of my job. I have been involved at all levels including undergraduate and postgraduate. I have a particular interest in the Clerkship phase of the medical school curriculum. I have also been involved in development of simulation-based teaching for the Internal Medicine Residents.
Publications:
Faisal N, Bilodeau M, Aljudaibi B, Hirsch G, Yoshida EM, Hussaini T, Ghali MP, Congly SE, Ma MM, Leonard J, Cooper C, Peltekian K, Renner EL, Lilly LB.
Sofosbuvir-Based Antiviral Therapy Is Highly Effective In Recurrent Hepatitis C in Liver Transplant Recipients: Canadian Multicenter "Real-Life" Experience
. Transplantation. 2016 Mar 4. PMID: 26950722
Boland P, Leonard J, Saunders M, Bursey F.
Familial idiopathic small-bowel and colonic varices in three siblings.
Endo. 2014; 46:893-897.
Khan R, Rudkin P, Grewal K, Leonard J, Hamodat M, Hutchinson J, Daley P.
Cytomegalovirus colitis following azacitidine therapy.
Can J Infect Dis Med Microbiol 2011;22(3):e21-23.
Leonard J, Heimbach JK, Malinchoc M, Watt K, Charlton M.
The impact of obesity on long-term outcomes in liver transplant recipients – results of the NIDDK liver transplant database.
Am J Transplant. 2008 Mar;8(3):667-72.
Leonard J, Marshall J, Moayyedi P.
Systematic Review of the Risk of Enteric Infection in Patients Taking Acid Suppression.
Am J Gastroenterol 2007;102(9):2047-56.