Faculty A-Z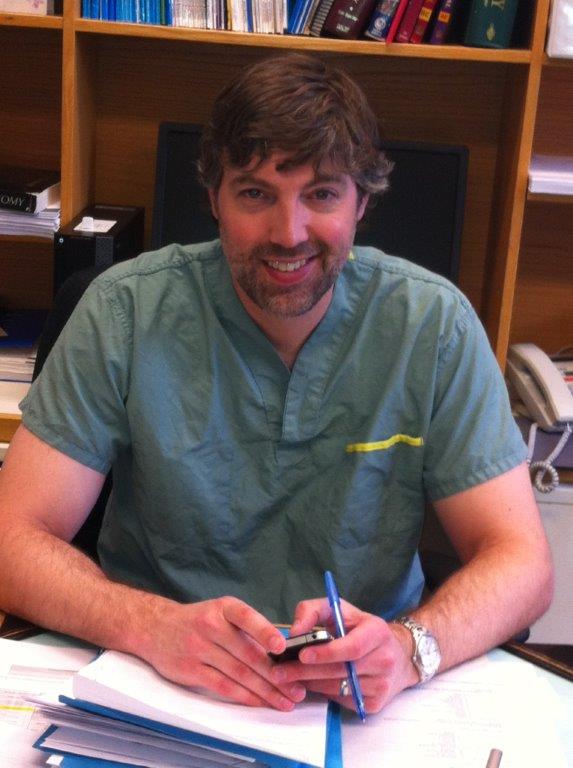 Michael Hogan
Associate Professor of Surgery (Gen, Hepatobiliary & Pancreatic) B.Med.Sc., M.D. Memorial, 2000, M.M.Ed., Dundee, 2004, FRCSC
Surgery Oncology
Phone:
709-864-6508




Dr. Hogan is a Surgeon specializing in Hepatobiliary and Pancreatic Surgical Oncology.
He started working at Eastern Health in 2008 in the capacity of a Staff Surgeon. In addition to this, he holds the rank of Associate Professor of Surgery at Memorial University with a cross appointment to the Discipline of Oncology.
Dr. Hogan is from St. John's and did his undergraduate training at Memorial University completing the Bachelor of Science in Biochemistry in 1996. From there he went on to complete his Doctor of Medicine at Memorial University graduating in the year 2000. His post-graduate training included a General Surgery Residency at Memorial University followed by a Fellowship in Hepatobiliary and Pancreatic Surgical Oncology at the University of Toronto from 2006-2008.
Since 2008, he has worked as a Staff Surgeon with Eastern Health and has a busy Surgical Oncology practice consisting of almost exclusively of advanced Hepatobiliary and Pancreatic Oncology cases. Academically, he has received his Masters in Medical Education from the University of Aberdeen and has done extensive research in Surgical Education. He holds committee positions nationally with both the Royal College of Physicians and Surgeons, as well as the Medical Council of Canada.
He lives in St. John's with his wife Karen and two boys Benjamin and Sean. He is active in the community coaching youth sports and spends a lot of time at the hockey rink watching his boys.