Faculty A-Z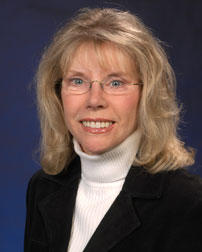 June A. Harris, MD
Professor of Anatomy B.Sc., B.P.E., M.D., Memorial
BioMedical Sciences
Phone:
709-864-6048
Email:
juneh@mun.ca
Address:
Faculty of Medicine Memorial University of Newfoundland Health Sciences Centre St. John's, NL Canada, A1B 3V6 Room: H2801A
Dr. Harris' main research interests are in medical education and career counselling.

She designed the MUN MedCAREERS program in 2000 and was its Director until 2016.

Awards

She was awarded 'The Order of the Killick' from the Class of 2004 for her "outstanding contribution to the Graduating Class above and beyond designated responsibilities".

In 2012 , she was recognized by the Canadian Association of Medical Education with a Certificate of Merit for her commitment to medical education in Canada.

She was awarded the 'Outstanding Teacher Award' in the first-year medical program from the Class of 2022.
Recent Publications

June A. Harris, Tanis L. Adey, Donald W. McKay, Is exam performance in anatomy influenced by teaching with prosected cadavers? An evidence‐based study. Journal of Clinical Anatomy, 2020, 33(6)
http://dx.doi.org/10.1002/ca.23634

June Harris, Donald McKay, Personality/temperament distribution of Canadian medical students: A first look, CMEJ (online), 2018, vol 9(2), e11-e19
https://www.ncbi.nlm.nih.gov/pubmed/30018680

Howse K, Harris J, Dalgarno N. Canadian National Guidelines and Recommendations for Integrating Career Advising Into Medical School Curricula. Acad Med. 2017 Nov;92(11):1543-1548. doi: 10.1097/ACM.0000000000001720.
https://www.ncbi.nlm.nih.gov/pubmed/28445219
Harris JA
, McKay DW. Evaluation of medical career-counseling resources across Canada. Teach Learn Med. 2012;24(1):29-35.
doi: 10.1080/10401334.2012.641484
Websites
Canadian Specialty Profiles
(
http://www.cma.ca/index.cfm/ci_id/53559/la_id/1.htm
)
"These profiles were prepared in collaboration with Dr. June Harris at Memorial University of Newfoundland."
MUN MedCAREERS
(
https://www.med.mun.ca/Learner-Well-Being-Success/Career-Advising.aspx
) includes Introduction, Phases 1-4, and Unmatched Student Resources.