Faculty A-Z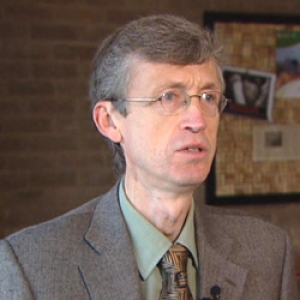 Sean Hamilton
Associate Professor of Medicine (Rheumatology) M.D. Memorial, FRCPC
Medicine
Dr. Hamilton is currently the Divisional Chief of Rheumatology, Discipline of Medicine, Memorial University of Newfoundland. He works at the St. Clare's Mercy Hospital site and heads the Rheumatic Health Unit, which consists of four Rheumatologists and Allied Health Care Professionals including a Physiotherapist, an Occupational Therapist and two Rheumatology Nurse Practitioners.
His Academic interest has mainly been in Education and he was Internal Medicine Residency Program Director for Memorial from 1996-2004. He has served as the Housestaff Coordinator for the Rheumatology Rotation from 1987 to the present.
He has a Rheumatology DataBase of all patients – nearing 10,000 patients - seen by him since he started practising Rheumatology in 1987. The DataBase includes all the patients' Rheumatic Diagnosis and the patients' Demographics. Dr. Hamilton has easy access to all the patients' paper files. The DataBase lends itself to research in studying specific Rheumatic Diseases and also Rheumatic Disease patterns in Newfoundland and Labrador, as his patients are from all over the province. Dr. Hamilton has done travelling Clinics to Gander, Corner Brook, and Labrador City over the years.
Dr. Hamilton has been Medical Advisor to the local Branch of The Arthritis Society starting in 1988 and continues to do so. He has done many Public Talks for The Arthritis Society over the years including in St. John's, Mount Pearl, Gander, and Labrador City.