Faculty A-Z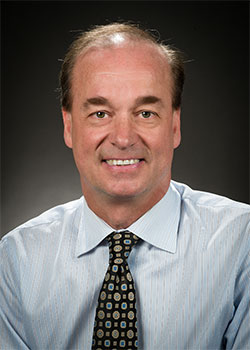 Alan E. Goodridge
Professor of Medicine (Neurology) M.D, FRCPC
Medicine Administration
Phone:
(709) 777-6737
Email:
agoodrid@mun.ca
Address:
Department of Medicine Neurology HSC Room: H5326
Graduated from MUN Faculty of Medicine
Internal Medicine residency training (2 years), MUN
Neurology residency UWO, London, Ontario
EMG fellowship, UBC, Vancouver, BC
Practice in general neurology including EMG studies. Practice focus in neuromuscular and movement disorders.
Academic focus and publications in medical education.
Former chair of Undergraduate medical studies committee and former assistant dean of undergraduate medical studies.
Currently chair of Undergraduate Program Evaluation Subcommittee.
Winner of the President's Award for Distinguished Teaching, 1998
Other interests:
curling, skiing, water sports, mountain biking and travelling.