Faculty A-Z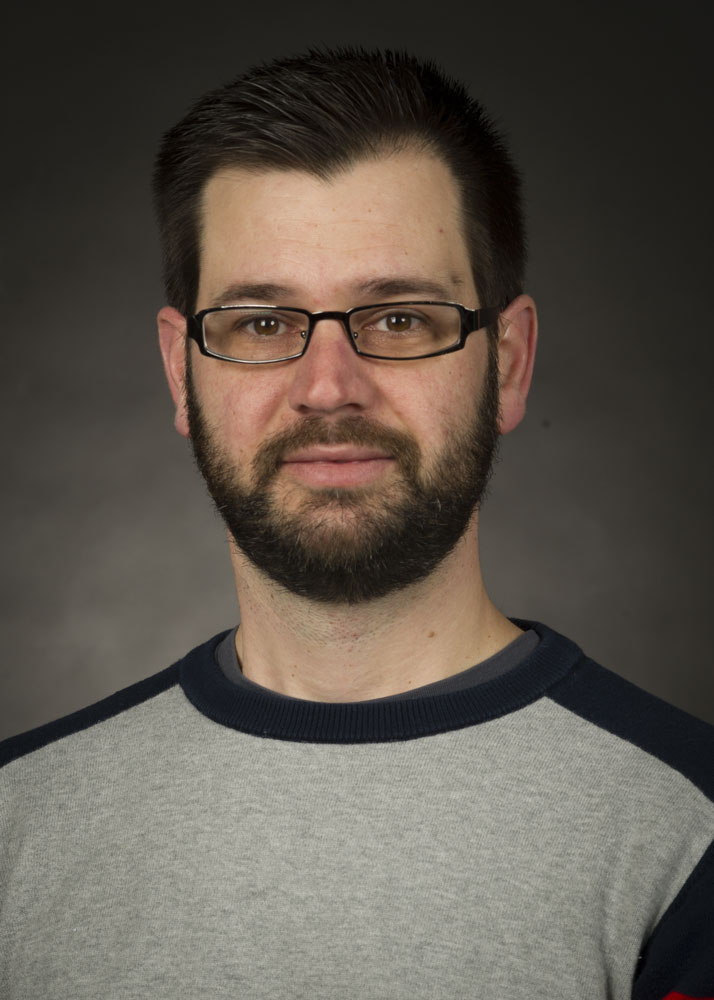 Curtis French
Associate Professor of Genetics
PhD (Alberta)
BioMedical Sciences
Phone:
(709) 864-6503
Email:
curtis.french@med.mun.ca
Address:
Craig L. Dobbin Genetics Research Centre, Room: M5M327 Faculty of Medicine, Memorial University of Newfoundland St. John's, NL, Canada A1B 3V6

Research Interests:

Using zebrafish to understand the fundamental mechanisms of disease. Taking advantage of genome editing techniques, we have created zebrafish disease models for glaucoma, hemorrhagic stroke, and osteoporosis.

Education:

2005-2010: Ph.D. (Biological Sciences), University of Alberta

2003-2005: M.Sc. (Discipline of Genetics), Memorial University

1997-2003: B.Sc. (Biology), Memorial University

Professional Experience:

2016 – present: Assistant Professor, Discipline of Genetics, Faculty of Medicine, Memorial University
2010-2015: Fellowship (Medical Genetics/Ophthalmology) University of Alberta/Royal Alexandria Hospital

Research Program:

Dr. French's research program involves using zebrafish ( Danio rerio) as a model for human disease. Zebrafish provide an ideal system to model genetic diseases given the high degree of conservation between human and zebrafish genomes, and a vast array of transgenic and genomic editing tools available. With special interest in genes that cause ocular, cardiovascular, and skeletal disease, trainees in Dr. French's lab can expect to create germline, heritable mutations in the zebrafish genome that correspond to genetic lesions found in Newfoundland families. Once genetic mutants are created and the disease phenotype verified, fundamental mechanisms of disease pathology are investigated and pharmaceutical screens are conducted to identify potential drugs that may be useful in the clinical setting for disease management.

Current projects include:
Assessing the role of protein glycosylation in early embryonic development.This includes assaying ocular and cardiovascular phenotypes that arise in zebrafish with mutations in genes required for the protein fucosylation pathway.
Skeletal developmental and remodelling phenotypes due to mutations in forkhead box transcription factors.
Assessing the roles of cannabinoids in disease management, with a focus on zebrafish models of epilepsy and osteoporosis.
Current Funding:

Memorial University of Newfoundland
Medical Research Foundation
Glaucoma Research Society of Canada
Natural Sciences and Engineering Research Council
EpilepsyNL
CEPG Consulting and Design
The Canadian Foundation for Innovation (CFI)

Publications