Faculty A-Z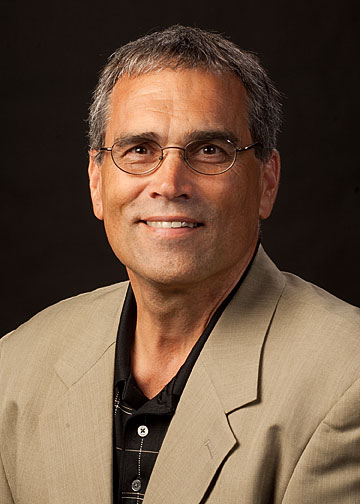 George Fox
Professor of Medicine (Respirology) MD, MSc, FRCPC, FCCP
Medicine Respirology
Dr. George Fox
– Born in Ann Arbor, Michigan (1957). Moved to rural Newfoundland in 1973. Completed high school in Bonavista, NL in 1974. Obtained Bachelor of Science (Biology) from Memorial University of Newfoundland (MUN) in 1979. Graduated Medical School from MUN in 1983, and obtained a Master's of Science in Clinical Epidemiology and Biostatistics from the University of Western Ontario (1994).
Have Fellowships and Certificates of Special Competence, from the Royal College of Physicians and Surgeons of Canada (RCPSC) and the American College of Chest Physicians (ACCP), in Internal Medicine (1989), Respiratory Medicine (1992), and Critical Care Medicine (1992).
Actively participates in teaching at the undergraduate and postgraduate levels, and recently an expanded role in Continuing Medical Education/Continuing Professional Development (CME/CPD). Past-Director of CME/CPD for Specialists, Professional Development Conferencing Solutions (PDCS), Faculty of Medicine, MUN.
Past Chair, the CME/CPD Accreditation Committee for the RCPSC; Past member, Professional Development Committee, RCPSC; Past-Chair, Professional Development Committee for the Canadian Thoracic Society (CTS). Past-Clinical Chief, Critical Care Program (2001-2007) Eastern Health. Past-Division Chief, Respirology (2006-2010), Eastern Health. Past-President, CTS (2011-2012). Hospital appointments to active staff in Internal Medicine, Respiratory Medicine and Critical Care Medicine in the Eastern Health Corporation, Newfoundland. Academic appointment as Professor of Medicine, Faculty of Medicine, MUN.
Recent interest in Point of Care (POCUS) Ultrasound in clinical practice, and has developed a CME/CPD course in Point of Care Ultrasound for the MUN, Faculty of Medicine (delivered November 29, 20154).
Training:
Undergraduate:
(1974-1983) Memorial University of Newfoundland, St. John's, Newfoundland
Postgraduate:
(1983-1988) Memorial University of Newfoundland, St. John's, Newfoundland
(1988-1995) The University of Western Ontario, London, Ontario
DEGREE/CERTIFICATES:
1979 Bachelor of Science Memorial University of Newfoundland, St. John's, Newfoundland
1981 Bachelor of Medical Science Memorial University of Newfoundland St. John's, Newfoundland
1983 Doctor of Medicine Memorial University of Newfoundland St. John's, Newfoundland
1989 FRCPC (Internal Medicine) Royal College of Physicians and Surgeons of Canada
1990 Certification (Critical Care) The University of Western Ontario, London, Ontario
1991 FRCPC (Respiratory Medicine) Royal College of Physicians and Surgeons of Canada
1993 FCCP (Pulmonary Medicine) American College of Chest Physicians
1996 Masters of Science(Epidemiology & The University of Western Ontario London, Ontario
Biostatistics)