Faculty A-Z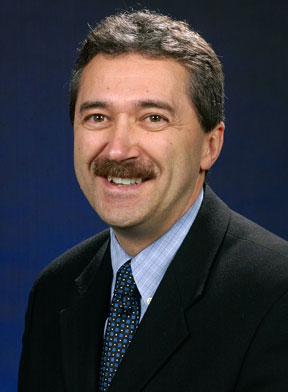 Ford Bursey
Professor of Medicine, Assistant Dean for Professional Development B. Med. Sci., MD, FRCPC, FACP
Medicine Administration
Dr. Bursey is the Dean of Professional Development in the Faculty of Medicine. He is a Professor of Medicine (Gastroenterology) at Memorial and a staff Gastroenterologist with Eastern Health.
Dr. Bursey obtained his MD from Memorial. He did a rotating internship and a residency in Internal Medicine at Memorial and did a fellowship in Gastroenterology at the University of Ottawa. He has been a Faculty member since 1988.
His initial research interests were in the provision of clinical care and in recent years has focused on Medical Education. He has served as a member of the Steering Committee for the Future of Medical Education in Canada Postgraduate Project and is currently a member of the Steering Committee for CanMEDS 2015-Competence by Design project. He is currently serving as Atlantic Region Governor for the American College of Physicians as well.