Faculty A-Z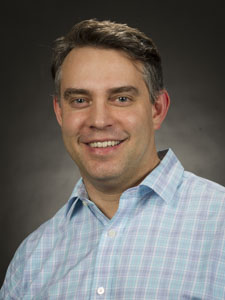 John Thoms
Associate Professor of Oncology (Radiation Oncology) MSc (Waterloo), MD (Memorial), FRCPC
Oncology
Phone:
(709) 777-2440
Email:
John.thoms@easternhealth.ca
Address:
Dr. H. Bliss Murphy Cancer Centre 300 Prince Philip Drive St. Johnâ€TMs, NL A1B 3V6
Research Interest:
Biomarkers of prostate cancer treatment response
Prostate cancer carcinogenesis
Novel clinical trials
Laboratory Personnel:
Dr. Satoko Aoki (Research Associate); saoki@mun.ca
Maryam Vatani, Ph.D. Candidate
Select Publications
:
Lalonde E, Ishkanian, AS, Sykes J, Fraser M, Ross-Adams H, Nicholas E, Dunning MJ, Halim S, Lamb AD, Moon NC, Zafarana G, Warren AY, Meng X,
Thoms J
,... Bristow RG. (2014). Tumour genomic and microenvironmental heterogeneity for integrated prediction of 5-year biochemical recurrence of prostate cancer: a retrospective cohort study. The Lancet Oncology, 15(13): 1521-1532
Thoms J
, Dal Pra A, Anborgh PH, Christensen E, Fleshner N, Menard C, Chadwick K, Milosevic M, Catton C, Pintilie M, Chambers AF, Bristow RG, Osteopontin (OPN) As A Biomarker of Prostate Cancer Aggression: Relationship to Risk Category and Treatment Response, BJC (in press) 2012
Thoms J
, Sathya J, Prostate Cancer: To Screen or Not To Screen, 2011-2012 Report Card on Cancer in Canada, Cancer Advocacy Coalition of Canada.
Van der Kwast T, Al Daoud N, Collette L, Sykes J,
Thoms J
, Milosevic M, Bristow RG, Van Tienhoven G, Warde P, Mirimanoff RO, Bolla M, Biopsy diagnosis of intraductal carcinoma is prognostic in intermediate and high risk prostate cancer patients treated by radiotherapy, Eur J Cancer 2012 Jun, 48(9) 1318-25.
Zafarana G, Ishkanian AS, Malloff CA, Locke JA, Sykes J,
Thoms J
, Lam WL, Squire JA, Yoshimoto M, Ramnarine VR, Meng A, Ahmed O, Jurisca I, Milosevic M, Pintilie M, van der Kwast T, Bristow RG, Copy number alterations of c-MYC and PTEN are prognostic factors for relapse after prostate cancer radiotherapy, Cancer 2012 Jan 26. (E published ahead of print)
Locke JA, Zafarana G, Ishkanian AS, Milosevic M,
Thoms J
, Have CL, Malloff CA, Lam WL, Squire JA, Pintilie M, Sykes J, Ramnarine VR, Meng A, Ahmed O, Jurisica I, van der Kwast T, Bristow RG.; NKX3.1 haploinsufficiency is prognostic for prostate cancer relapse following surgery or image-guided radiotherapy. Clin Cancer Res. 2012 Jan 1;18(1):308-16.
Ghiam AF, Cairns RA,
Thoms J
, Dal Pra A, Ahmed O, Meng A, Mak TW, Bristow RG.; IDH mutation status in prostate cancer, Oncogene, 2011 Nov 28.
Thoms J
, Goda JS, Zlotta AR, Fleshner NE, Van der Kwast T, Supiot S, Warde P, and Bristow RG, Neoadjuvant Radiotherapy For Locally Advanced and High Risk Prostate Cancer, Nat Rev Clin Oncol 2011 8(2): 107-13.
Gabos Z,
Thoms J
, Gosh S, Hanson J, Deschenes J, Sabri S and Abdulkarim B, "The Association between biological subtype and local regional recurrence in newly diagnosed breast cancer", Breast Cancer Res Treat, 2010, 124:187-194.
Thoms J
and Bristow RG, "DNA Repair Targeting and Radiotherapy: A Focus on the Therapeutic Ratio", Seminars in Radiation Oncology 2010, 20(4); 217-222.
Ishkanian A, Zafarana G,
Thoms J
and Bristow RG, "The Potential for Array CGH as A Predictor of Radiocurability in Intermediate Risk Prostate Cancer", Acta Oncologica. 2010, 49(7): 888-894.
Bostrom P, van Rhijn B, Fleshner N, Finelli A, Jewett M,
Thoms J
, Hanna S, Kuk C, and Zlotta A, Staging and Staging Errors in Bladder Cancer, European Urology supplements 2010; 9: 2-9.
Awards / Grants:
2015 Enhancing HealthCare in Newfoundland and Labrador Award - $75K – PI - Thoms
2015 – Continued Research funding from Avalon Chapter – Motorcycle Ride for Dad ~$55K (PI – Dr. Kao, Co-Investigator – Thoms)
ECCO – AACR – EORTC – ESMO: FLIMS Workshop – Methods in Clinical Cancer Research, Flims, Switzerland
Campbell Family Research Institute - Prostate Cancer Research Clinical Fellowship
Motorcycle ride for Dad: Avalon Chapter - Funding Grant 2011 & 2012
Current Appointments:
Assistant Professor of Oncology, Memorial University
Provincial (NL) Systemic Therapy Advisory Committee