Faculty A-Z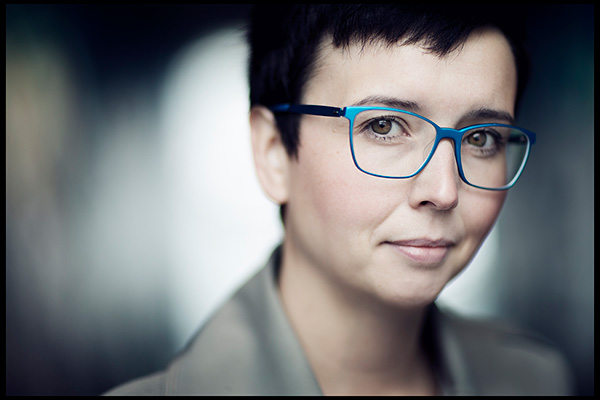 Gillian Sheppard
Associate Professor of Emergency Medicine B. Sc(Hons), M. D., FCFP(EM)
Emergency Medicine
Dr. Gillian Sheppard is an Emergency Medicine Physician and an Associate Professor at Memorial University of Newfoundland. Dr. Sheppard earned her medical degree in 2008 and completed her residency in 2011, both at Memorial University of Newfoundland. She became a Canadian Point of Care Ultrasound Society (CPoCUS) Master Instructor in 2014 and is the Director of Point of Care Ultrasound for the Discipline of Emergency Medicine. Dr. Sheppard's list of publications on topics related to Point of Care Ultrasound (PoCUS), medical education and gender equity in emergency medicine can be found here:
McIlveen-Brown E, Morris J, Lim R, Johnson K, Byrne A, Bischoff T, Hurley K, Mann M, Menchetti I, Pardhan A, Pham C, Sheppard, G., Zia, A., Chan, T . Priority strategies to improve gender equity in Canadian emergency medicine: proceedings from the CAEP 2021 Academic Symposium on leadership. Canadian Journal of Emergency Medicine. 2022 Jan 16:1-0.

Sheppard G, Devasahayam AJ, Campbell C, Najafizada M, Yi Y, Power A. The prevalence and patterns of use of point-of-care ultrasound in Newfoundland and Labrador. Canadian Journal of Rural Medicine. 2021 Oct 1;26(4):160.

Marquis, E, Tzenov, A., Sheppard, G. Investigations ordered for patients with or without and intellectual or developmental disability in the emergency department. Canadian Journal of Emergency Medicine. 2021 Aug 21: 1-2.

Harris K M, Sheppard G (May 09, 2021) The Big Bang: A Virtual Subarachnoid Hemorrhage Simulation for Preclinical Medical Students. Cureus 13(5): e14919. doi:10.7759/cureus.14919

Sheppard G, Pham C, Nowacki A, Bischoff T, Snider C. Towards gender equity in emergency medicine: a position statement from the CAEP Women in Emergency Medicine committee. Canadian Journal of Emergency Medicine. 2021 Mar 11:1-5.

Doran P, Sheppard G, Metcalfe B. P113: Examining emergency physicians' self-reported opioid prescribing practices for the treatment of acute pain: A Newfoundland perspective. Canadian Journal of Emergency Medicine. 2020 May;22(S1):S105-6.

Gallagher P, Smith R, Sheppard G Use of three-dimensional printing for simulation in ultrasound education: a scoping review. BMJ Simulation and Technology Enhanced Learning Published Online First: 04 September 2020. doi: 10.1136/bmjstel-2020-000663

Pickard, V. L., O'Regan, N. B., Sheppard, G. et al. (April 2, 2020) A Post-operative Masquerade: Simulation-based Scenario Challenging Clerks to Recognize an Atypical Presentation of Myocardial Infarction. Cureus. 12(4): e7510. DOI 10.7759/cureus.7510

Ma I, Steinmetz, P, Weerdenberg, K, Woo, M., Olszynski, P., Heslop, C., Miller, S., Sheppard, G., Daniels, V., Desy, J., Valois, M., Devine, L., Curtis, H., Romano, M. J., Martel, P., Jelic, T., Topping, C., Thompson D., Power, B., Profetto, J., Tonesth, P. The Canadian Medical Student Ultrasound Curriculum. J Ultrasound Med. 2020;9999:1-9.

Olszynski P, Kim D, Chenkin, J, Rang, L. and members of the CAEP EUC curriculum working group. 2018. The CAEP Emergency Ultrasound Curriculum – Objectives and Recommendations for Implementation in Postgraduate Training: Executive Summary. CJEM 2018(1-3).

Sohi R, Sheppard G (November 15, 2017) Hypercalcemia of Malignancy: An Emergency Medicine Simulation. Cureus 9(11): e1847. DOI 10.7759/cureus.1847

Stone-Mclean J, Metcalfe B, Sheppard G, et al. (September 28, 2017) Developing an Undergraduate Ultrasound Curriculum: A Needs Assessment. Cureus 9(9): e1720. DOI 10.7759/cureus.1720

Black, H, Sheppard, G, Metcalfe, B, Stone-McLean, J, McCarthy, H, Dubrowski, A. Cureus 8 (6). 2016. Expert Facilitated Development of an Objective Assessment Tool for Point-of-Care Ultrasound Performance in Undergraduate Medical Education.