Faculty A-Z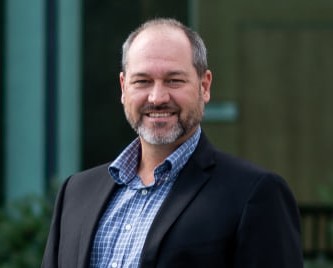 Rod Russell
Professor of Virology and Immunology Ph.D. McGill University
Vice Dean, Research and Graduate Studies
President, Canadian Society for Virology
Editor-in-Chief, Viral Immunology
BioMedical Sciences Immunology
Phone:
t: 709-864-2875
f: 709-864-6016
lab: 709-864-2874
Email:
rodney.russell@med.mun.ca
Address:
Division of BioMedical Sciences Faculty of Medicine Memorial University of Newfoundland Health Sciences Centre Office: HSC-4335 Lab: HSC-4333 300 Prince Philip Drive St. John's, NL Canada A1B 3V6
Check out Russell Lab on facebook, Twitter, or The Russell Lab external webpage (under construction)

Projects:
Analysis of Virus-Induced Mechanisms of Programmed Cell Death. Canadian Institutes of Health Research (Project Grant), awarded $646,425 over 5 years, 2018-2023.
Expanding the Genetic Code of Viruses. Principal Investigator: Natural Sciences and Engineering Research Council of Canada, (Discovery Grant), awarded $180,000 over 5 years, 2018-2023.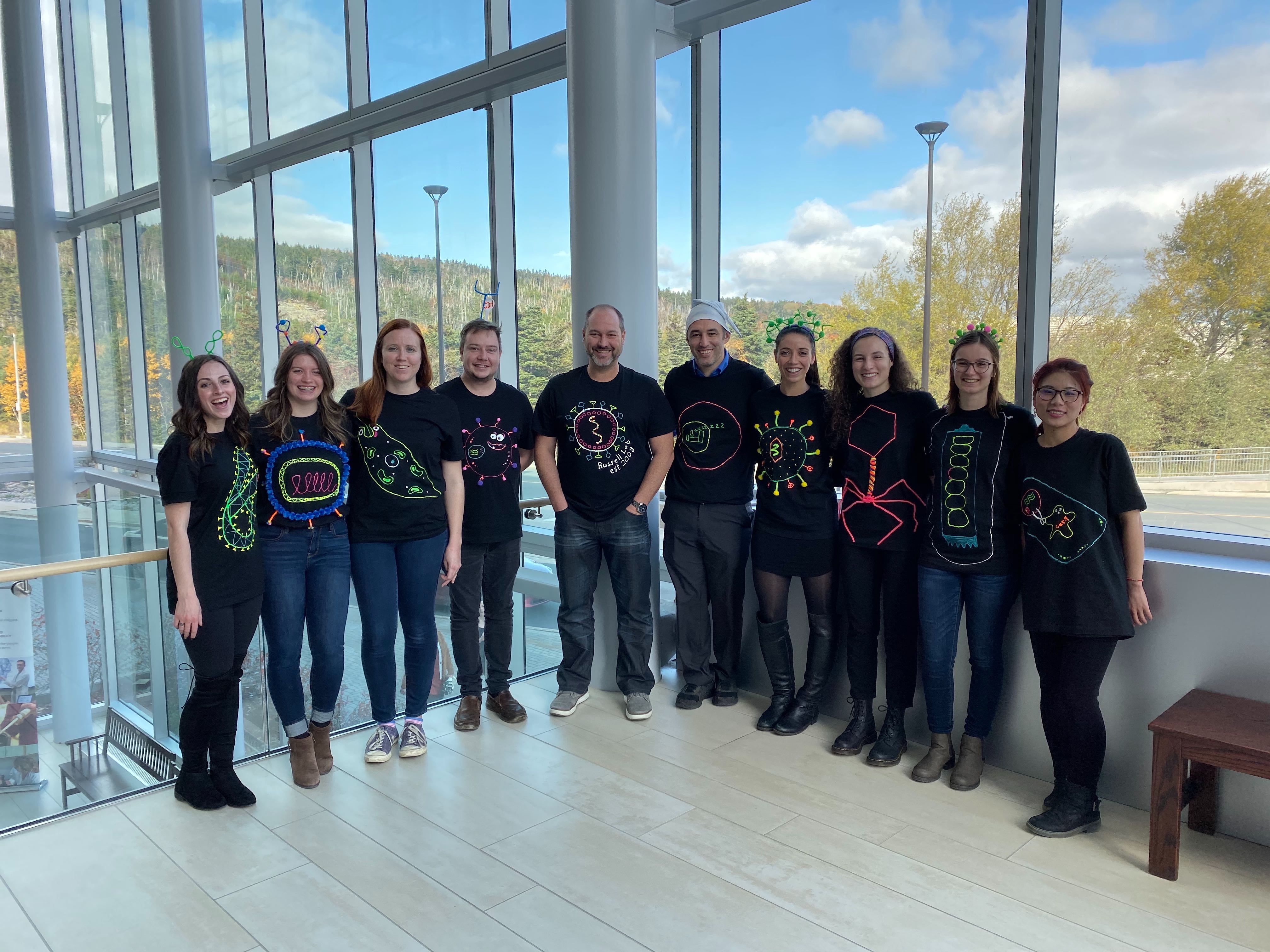 Current Personnel (as of Nov/2019):
Leah Curnew – MSc Student
Cassandra Davidson – Research Assistant Level II
Annika Kappes – BSc Honour's Student
Christina Major – MSc Student
Arron Maynard – MSc Student
Kate McNicholas – MSc Student
Robert Needle – PhD Student
Hannah Wallace – PhD Student
Lingyan Wang – PhD Student
Selected Publications:

Vahedi F, Lee AJ, Collins SE, Chew MV, Chen B, Lusty E, Dubey A, Richards CD, Feld JJ, Russell RS, Mossman KL, Ashkar AA. 2018. IL-15 and IFN-γ signal through the ERK pathway to inhibit HCV replication, independent of type I IFN signaling. Cytokine 124:154439.

Singaravelu S, Quan C, Powdrill MH, Shaw TA, Srinivasan P, Lyn RK, Alonzi R, Jones DM, Filip R, Russell RS, Pezacki JP. 2018. MicroRNA-7 mediates cross-talk between metabolic signaling pathways in the liver. Scientific Reports. 2018 8(1):361.

Kofahi HM, Taylor NGA, Hirasawa K, Grant MD, Russell RS. 2016. Hepatitis C Virus Infection of Cultured Human Hepatoma Cells Causes Apoptosis and Pyroptosis in Both Infected and Bystander Cells. Scientific Reports 15;6:374336.

Singaravelu R, O'Hara S, Jones DM*, Chen R, Steenbergen R, Kumar A, Taylor NGA, Srinivasan P, Lyn R, Quan C, Ozcelik D, Nguyen MA, Rayner K, Hobman T, Tyrrell L, Russell RS, Pezacki JP. 2015. MicroRNAs regulate the immunometabolic response to viral infection in the liver. Nature Chemical Biology. 2015 (12):988-93.

Lin LT, Chung CY, Hsu WC, Chang SP, Hung TC, Shields J, Russell RS, Lin CC, Li CF, Yen MH, Tyrrell DL, Lin CC, Richardson CD. Saikosaponin b2 is a naturally occurring terpenoid that efficiently inhibits hepatitis C virus entry. Journal of Hepatology. 2015 62(3):541-8.

Singaravelu R, Desrochers GF, Srinivasan P, O'Hara S, Lyn RK, Muller R, Jones DM, Russell RS, Pezacki JP. Soraphen A: A probe for investigating the role of de novo lipogenesis during viral infection. ACS Infectious Diseases 1 (3), 541-548.

Atoom AM, Taylor NGA, Russell RS. 2014. The elusive function of the hepatitis C virus p7 protein. Virology. 2014 Aug;462-463:377-87.

Singaravelu R, Russell RS, Tyrrell DL, Pezacki JP. 2014. Hepatitis C virus and microRNAs: miRed in a host of possibilities. Current Opinion in Virology. Aug(7): 1-10.

Singaravelu R, Delcorde J, Lyn RK, Steenbergen RH, Jones DM, Tyrrell DL, Russell RS, Pezacki JP. 2014. Investigating the antiviral role of cell death-inducing DFF45-like effector B in HCV replication. FEBS Journal. 2014 Aug;281(16):3751-65.

Lyn RK, Singaravelu R, Kargman S, O'Hara S, Chan H, Oballa R, Huang Z, Jones DM, Ridsdale A, Russell RS, Partridge A, Pezacki JP. 2014. Stearoyl-CoA desaturase inhibition blocks formation of hepatitis C virus-induced specialized membranes. Scientific Reports. 2014 Apr 1;4:4549.

Holder K, Russell RS, Grant MD. Natural killer cell function and dysfunction in hepatitis C virus infection. 2014. BioMed Research International. 2014; 2014:903764.

Singaravelu R, Chen R, Lyn RK, Jones DM, Rouleau Y, O'Hara S, Cheng J, Srinivasan P. Nasheri N, Russell RS, Tyrrell LD, Pezacki J. 2014. Hepatitis C virus-induced upregulation of microRNA-27: A novel mechanism for hepatic steatosis. Hepatology. 59: 98-108.

Steenbergen RH, Joyce M, Thomas BS, Jones DM, Law J, Russell RS, Houghton M, Tyrrell L. 2013. Human serum leads to differentiation of hepatoma cells, restoration of very-low-density lipoprotein secretion, and a 1000-fold increase in Japanese fulminant HCV type 1 titers. Hepatology. 2013;58(6):1907-17.

Atoom AM, Jones DM, Russell RS. 2013. Evidence suggesting that HCV p7 protects E2 glycoprotein from premature degradation during virus production. Virus Research 2013;176(1-2):199-210.

Holder K, Stapleton SN, Gallant ME, Russell RS*, Grant MD*. 2013. Hepatitis C virus-infected cells downregulate NKp30 and inhibit ex vivo NK cell functions. Journal of Immunology. 2013;15;191(6):3308-18.

Zhang X, Daucher M, Armistead D, Russell RS, Kottilil S*. 2013. MicroRNA expression profiling in HCV-infected human hepatoma cells identifies potential anti-viral targets induced by Interferon-lambda. PLoS One. 2013;8(2):e55733.

Kohli A, Zhang X, Yang J, Russell RS, Donnelly R, Young H, Imamichi T, Lempicki RA, Masur H, Kottilil S. 2012. Distinct and overlapping genomic profiles and antiviral effects of Interferon-λ and -α on HCV-infected and non-infected hepatoma cells. Journal of Viral Hepatitis. 19(12): 843-53.

Sarhan MA, Chen AY, Russell RS, Michalak TI. 2012. Wild-Type hepatitis C virus and HCV JFH-1 clones contrastingly differ in their ability to infect human lymphocyte and hepatoma cells. Journal of General Virology. 93(Pt11): 2399-407.