Faculty A-Z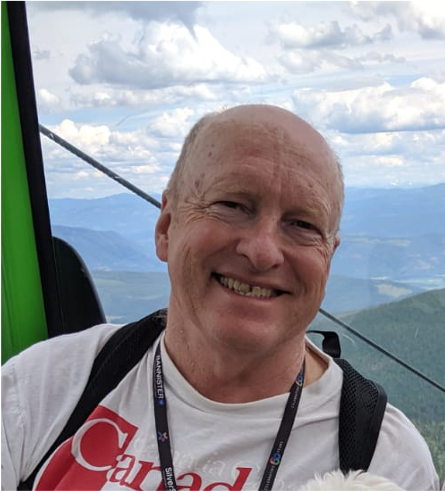 James Rourke
MD, CCFP(EM), MClinSc, FCFP, FRRMS, FCAHS, LLD
Former Dean of Medicine (2004-2016)
Memorial University of Newfoundland (MUN)

Professor Emeritus
Former Professor of Family Medicine (2004-2019)
Phone:
Mobile:1-613-806-7767
Phone:1-709-864-6296 (Centre for Rural Health Studies, MUN)
Email:
jrourke@mun.ca
Address:
Mail: 385 Echo Drive, Ottawa, K1S 1N3
Dr. James Rourke is a retired rural generalist family physician who served Memorial University of Newfoundland as Dean of Medicine from 2004 to 2016, and Professor of Family Medicine from 2004 until retirement in 2019. Dr. Rourke continues rural health research and medical leadership activities as Professor Emeritus.
Dr. Rourke was a member of the Newfoundland and Labrador Health Accord Finance and Interdependence Working Group (2021-22) and the Quality of Care and Choosing Wisely NL Working Group (2016-21). He was a board member (2014-2022) for Team Broken Earth (TBE) and a member of 4 TBE humanitarian medical teams to Haiti.
Dr. Rourke is Chair of the AMEE ASPIRE-to-Excellence Board (2020-) and was Founding Chair of the AMEE Aspire to Excellence Panel on Social Accountability of Medical Schools (2011-2018).
He is a Jury Member for the Canadian Space Agency Deep Space Healthcare Challenge (2021-)
Before coming to Memorial, Dr. Rourke was a full professor and assistant dean at Western University (UWO) and an active rural family physician in Goderich, Ontario, for 25 years with his wife and partner, Dr. Leslie Rourke. Their rural generalist teaching practice included office, house calls, nursing home care, obstetrics, hospitalist, and emergency work. Drs. Leslie and James Rourke are widely recognized as the original co-authors of the Rourke Baby Record -a knowledge translation/mobilization tool that guides family physicians and other health care professionals in the well-child care of infants and children from zero to five years of age using evidence-based information. Dr. Leslie Rourke is Professor Emerita at Memorial University of Newfoundland.
Dr. Rourke grew up on a farm and attended a one-room rural public school. He graduated with his MD from the University of Western Ontario in 1976, where he completed his Family Medicine training in 1978 and his Master of Clinical Science (Family Medicine) in 1993. He is certified by the College of Family Physicians of Canada in Family Medicine (CCFP, 1978) and emergency medicine (CCFP-EM, 1985).
For publications, see: ORCID 0000-0001-8019-0294
Full CV available on request.
Updated March 2023