Faculty A-Z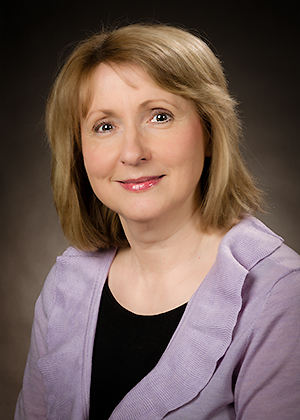 Wanda Parsons
Associate Professor Family Practice Unit Assistant Dean of Admissions MD Memorial, CCFP
Administration
Phone:
709-864-6540 (office) 709-864-7795 (clinic)
Email:
wparsons@mun.ca
Address:
Family Medicine Residency Program Discipline of Family Medicine Faculty of Medicine Memorial University of Newfoundland St. John's, NL A1B 3V6
Research Interest
Women's Health
Breastfeeding
Parenting
Elder Care
Publications

Physicians as parents: parenting experiences of physicians in Newfoundland and Labrador.
Parsons WL, Duke PS, Snow P, Edwards A.
Can Fam Physician
. 2009 Aug;55(8):808-809.e4.
Memories of Christmas past.
Parsons WL
.
Can Fam Physician

. 2007 Dec;53(12):2166-7.
Physicians as mothers: breastfeeding practices of physician-mothers in Newfoundland and Labrador.
Duke PS, Parsons WL, Snow PA, Edwards AC. Can Fam Physician. 2007 May;53(5):887-91, 886.
Prevalence of cervical pathogens in women with and without inflammatory changes on smear testing.
Parsons WL, Godwin M, Robbins C, Butler R. BMJ. 1993 May 1;306(6886):1173-4.

Effectiveness of a call/recall system in improving compliance with cervical cancer screening: a randomized controlled trial.
Buehler SK, Parsons WL. CMAJ. 1997 Sep 1;157(5):521-6.

Scalp infestation by Phthirus pubis in a 6-week-old infant.
Silburt BS, Parsons WL. Pediatr Dermatol. 1990 Sep;7(3):205-7.