Faculty A-Z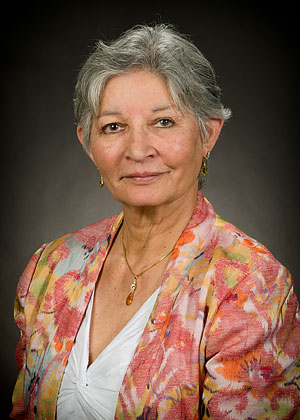 Shree Mulay
Professor, BSc (Delhi), MSc (McGill), PhD (McGill), Post-doctoral Fellow (McGill)
Community Health and Humanities
Teaching:
MED 6400-6403; 6410-6413 (Fall and Winter)
Med 6721 (winter)
Small group facilitation for Phase 1 Community Health sessions in UGME
Directed Reading courses MED 6908 1-2 student per year
Skills:
Gender empowerment in India, Pakistan, Bangladesh, and Indonesia with universities and civil society organizations.
Developed and taught courses on Introduction to Gender-based Analysis, Gender, Race and Science at McGill University and conducted workshops on GBA in Pakistan, India, Indonesia;
Research on Gender-based Violence in India and Bangladesh, including research on unethical clinical trials conducted with quinacrine sterilization of women in India
Research on Sexual and Reproductive Health, including new reproductive technologies (NRT), surrogacy and marketing of NRTs;
Assessment of research proposals, including "Team Grant: Impact of Gender on Knowledge Translation Interventions" for the Institute of Gender Health of the Canadian Institute for Health Research in 2017.
Program evaluation of University Public Health Program, and Women's Studies programs in Canada; Evaluation of Indigenous health needs research for the NunatuKavut Community Council in Labrador;
Organizer of National and International Conferences on Global Health and Reproductive Health and Democratic Rights of Women in India, Pakistan and Bangladesh
Research:
Maternal and Child Health in Developing countries
Settlement issues of South Asian refugee and immigrant women:
Indigenous mental health in Labrador
Refugee health in St. John's
Persistent organic pollutants and hypothyroidism in Newfoundland;
Follow-up Epidemiological study on the long-term effects of the Union Carbide Gas Disaster in Bhopal, India.
Reproductive Medical Tourism.
Select Peer-reviewed publications (65 in all)
Erika Maxwell, MSc; Maria Mathews, PhD; Shree Mulay, PhD (2017) The Impact of Access Barriers on Fertility Treatment Decision Making: A Qualitative Study From the Perspectives of Patients and Service Providers J. Obstetrics and Gynecology Canada. 2017 Oct 20. pii: S1701-2163(17)30496-6. doi:10.1016/j.jogc.2017.08.025.
Jill Allison, Shree Mulay and Monica Kidd, (2017) "Life in Unexpected Places: Employing Visual Thinking Strategies in Global Health Training", Education for Health.
Nathaniel J. Pollock, Shree Mulay, James Valcour and Michael Jong (2016) Suicide Rates in Aboriginal Communities in Labrador, Canada American Journal of Public Health DOI: 10.2105/AJPH.2016.303151
Rowan El Bialy and Shree Mulay (2015) Two sides of the same coin: Factors that support and challenge the wellbeing of refugees resettled in a small urban center Article in Health & Place 35:52-59 · July 2015 DOI: 10.1016/j.healthplace.2015.06.009
Atanu Sarkar, John C Knight, Nicole A Babichuk, Shree Mulay Skewed distribution of hypothyroidism in the coastal communities of Newfoundland, Canada Environment international 83:171-175 2015
Book
"Women Building Peace between India and Pakistan" Editors Jackie Kirk and Shree Mulay, Anthem Press, ISBN-13: 978 1 84331 732 6, 2007.
Book Chapters
: Select Book Chapters (18 in all)
Malik, L. and Mulay, S. No sanctuary for asylum-seekers: the impact of Canada's refugee policy on South Asian women claimants in Quebec in "The Search for Lasting Peace Critical Perspectives on Gender-Responsive Human Security" Edited by Rosalind Boyd, Ashgate Publishers, England ISBN 9781472420978, July 2014
Mulay S. and Boscoe, M. The Handmaid's Tale and the illusion of depth: Canadian experience of regulating assisted human reproduction: in Reconfiguring reproduction: feminist perspectives on assisted human reproduction edited by N Sarojini and Vrinda Marwah, Zubaan Publications, India ISBN 9789383074525, May 2014)
Varma D. R. and Mulay, S Methyl Isocyanate: the Bhopal gas in Handbook of the Toxicology of Chemical Warfare Agents. Ed. R.C. Gupta, 2nd edition, Chapter 21, Pages 293-312, Elsevier, San Diego, ISBN: 978-0-12-374484-5 2014.
Varma, D.R., Mulay, S. Chemtob, S. Carbon Monoxide: Public Health Risk to Painless Killer. in Handbook of the Toxicology of Chemical Warfare Agents. Ed. R.C. Gupta, 2nd edition, Pages 271-292, Elsevier, San Diego ISBN: 978-0-12-374484-5 2014.
Mulay S., Feeney, E. and Varma, D.R. "Patents, Policies and Pricing and access to medicines for vulnerable populations in an era of globalization" in Health for Some: the political economy of global health governance, pp. 196-209; Editors: Sandra J. MacLean, Pieter Fourie, Sherri Brown, Palgrave Publications, UK.
Mulay, S. "Re/imagining citizenship: The politics of gender and identity post 9/11" in Genero, Ciuadania y Globalizacion Vol. 1 30-45 pp; Editors: M. Gallego Duran, R. Garcia Gutierrez & R. G. Carnero Edicionnes ALHAR, Sevilla, 2009.
Shree Mulay and Jackie Kirk Moving Forward: International, Regional, National and Local Perspectives in edited volume on "Speaking Peace across Borders: Women and Peacebuilding in India and Pakistan", August, 2007.
Other Publications: Select articles (10 in all)
Shree Mulay Madeleine Parent: A woman of Courage. Herizons (in press)September 2016 Special number
Shree Mulay: Unraveling the fertility Industry: Challenges and strategies for movement building. Canadian Women's Health Network magazine: Volume 12: spring/summer 15-16, 2010.
Laila Malik and Shree Mulay, No Room at the Inn: Commentary on Third Safe Country Agreement between Canada and USA, the Globe and Mail, December 24, 2002.