Faculty A-Z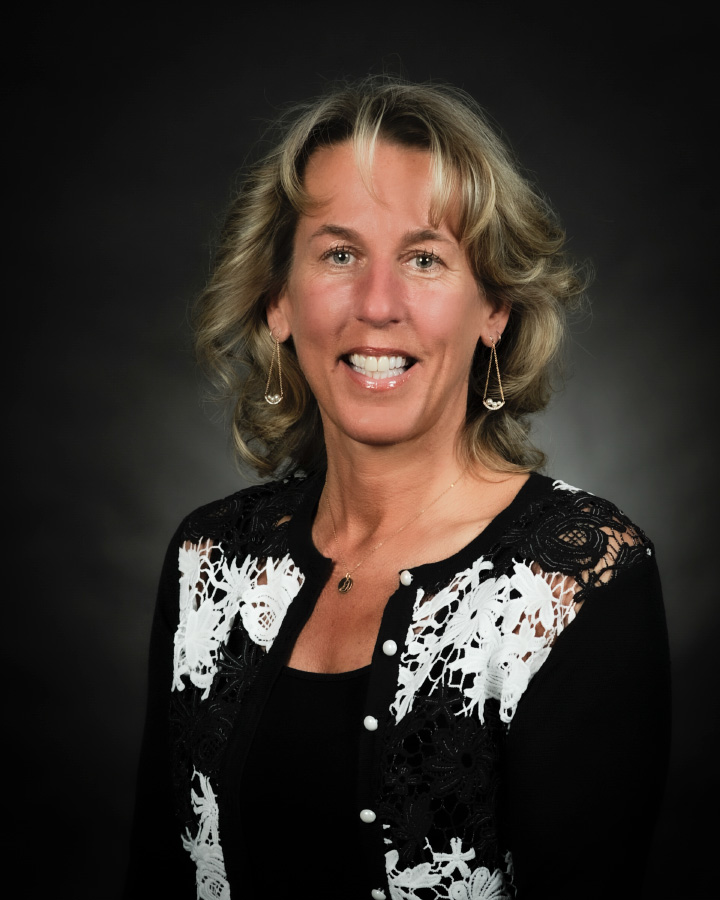 Joy McCarthy
Clinical Associate Professor of Oncology (Medical Oncology) M.D. Memorial, FRCP(C)
Oncology
Phone:
(709)777-7436



Address:
Dr. H. Bliss Murphy Cancer Centre 300 Prince Phillip Dr. St. John's, NL A1B 3V6
Dr. Joy McCarthy is a Medical Oncologist and Division Chief of Medical Oncology with the Cancer Care Program of Eastern Health in St. John's, NL. She is a Clinical Associate Professor within the Discipline of Oncology, Memorial University of Newfoundland. Dr. McCarthy completed her Medical Degree at Memorial University of Newfoundland in 1996 and her certifications in Internal Medicine in 2000 and Medical Oncology in 2001.

Dr. McCarthy is a member of the Beatrice Hunter Cancer Research Institute, CAMO, ASCO, CCTG, Cancer Care Program's Leadership Team and Clinical Trials Committee. Her areas of interest include breast, genitourinary and head and neck cancer.

Dr. McCarthy is also a participant in the MUNMED Learner Mentorship Program.
---
Research Interests:
Genitourinary Cancer
Breast Cancer
Clinical Trials
Head and Neck Cancer

Publications:

Positive Progress: Current and evolving role of checkpoint inhibitors in metastatic Triple Negative Breast Cancer - Simmons, Christine; Brezden-Masley, Christine; McCarthy, Joy; McLeod, Deanna; Joy, Anil. Peer Review and has been accepted for publication in a Special Collection on TNBC in 2019: Promising Signals for the Treatment of a Formidable Disease in Therapeutic Advances in Medical Oncology (IF 5.670).

Impact of Sleep Quality on Cancer-Related Cognitive Dysfunction (CRCD) in Breast Cancer: A Prospective Observational Cohort Study - Scholarship Day Poster MUNMED - MacMillan et al June 2019.
Ductal Carcinoma in situ (DCIS) and invasive breast cancer (IBC) in NL as compared to the rest of Atlantic Canada. Tompkins, McCarthy – CAMO Poster May 2019.

Review Article: Advances in Triple Negative Breast Cancer. Lebert, McCarthy et al – Current Oncology Volume 25, Supplement 1, June 2018.

Patient education regarding systemic therapy options for early stage breast cancer using tablet-based education: a pilot study. Morgan et al – Current Oncology Vol 22 (5) 2015.

Pharmacist-led monitoring program for patients on sunitinib for metastatic renal-cell carcinoma: A Canadian experience. Edwards et al. Abstract accepted ASCO GU 2014.

Use of Bisphosphonates in Metastatic Breast Cancer: Single Institution Review at the Dr. H. Bliss Murphy Cancer Centre - Murphy et al – Support Care Cancer 2013: Jun;21(6):1557-60

Noonan et al. A Population Based Analysis of Patients with Early Stage HER-2 positive Breast Cancer in Newfoundland and Labrador. Oncology Exchange 2012: 11(4): 14-19.

Jewett et al. Management of Kidney Cancer: Canadian Kidney Cancer Forum Consensus Update 2011. CUAJ 2012; 6(1): 16-22.

Armstrong et al. Nasopharyngeal Carcinoma in Newfoundland and Labrador: Our 5-year Experience 2002-2007. In press – Oncology Exchange.

Hebbard et al. Cancer Events Associated with Germline Mutations of the CDH1 Gene. Poster Presentation SABCS December 2009.

Haynes et al. Post-chemotherapy arthralgia: A single institution retrospective chart review of breast cancer patients receiving adjuvant chemotherapy. Oncology Exchange 2008.7 (2): 26-29.

Leung et al. A Case Based Study to Assess the Potential of Carboplatin-Based Synchronous Chemoradiation Therapy to Attain Local Control with Minimal Toxicities for Bladder Cancer Patients Not Candidates for Radical Therapy. Poster Presentation CARO 2006.

Edwards et al. The evaluation and implementation of a process to identify patients eligible for an Aromatase Inhibitor in the adjuvant treatment of post-menopausal hormone sensitive breast cancer patients in Newfoundland and Labrador. Poster Presentation ACOG 2006.

McCarthy et al. A Phase II trial of docetaxel and cisplatin in patients with recurrent or metastatic nasopharyngeal carcinoma. Oral Oncology 2002; 38: 686-690.
Greenland et al. Regulated expression of the retinoblastoma gene product by fibroblast growth factor but not by activin during mesoderm induction in Xenopus. Dev. Genes Evol. 1996; 206:333-336.
Current Appointments:
Division Chief of Medical Oncology, Cancer Care Program, CCP, EH
CPAC Early Integration Palliative Care Steering Committee, EH
Canadian Cancer Clinical Trials Network Committee – CCP, EH
Oncology/Pathology Committee - EH
Undergraduate Content Lead for Oncology - MUNMED
Medical Oncology Residency Training Program Committee, MUNMED
Systemic Therapy for Rural Physicians – Quality Committee, EH
Cancer Care/Rehab/Palliative Care Program committee- EH
Physician Leadership Team committee, CCP,EH
Clinic Management Committee, CCP, EH
Leadership Team Committee – CCP, EH
Breast Disease Site Group - CCP, EH
Clinical Trials Committee – CCP, EH
Professional Affiliations:
CAMO member
ASCO member
CMPA member
NLMA member
College of Physicians and Surgeons of Newfoundland and Labrador Member
Royal College of Physicians and Surgeons and MOCOMP member.
Investigator with CCTG
Member of the Beatrice Hunter Cancer Research Institute