An eye-opening experience
Dec 2nd, 2022
When resident physicians in Central Newfoundland identified a desire to see more remote parts of the region, Central Health and the Central stream of MUN's Family medicine program worked together to make it happen. Through that partnership, two resident physicians spent time on Fogo Island and in Harbour Breton – two of the more remote areas of the region which are also experiencing physician shortages.
The participating resident physicians said the experience was eye-opening and valuable, and they hope it's one other residents will get the chance to embrace.
First-hand rural experience
The week Dr. Myfanwy Price spent practicing on Fogo Island opened her eyes to the realities of practicing medicine in remote communities. "Patients on the island were so grateful to be seen and treated at home" Dr. Price said.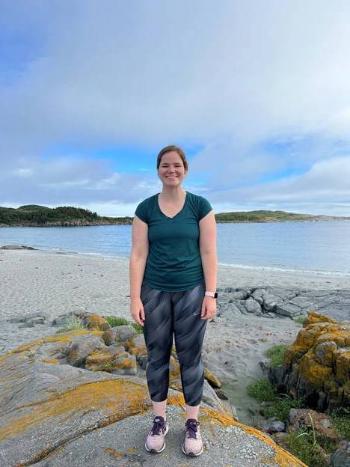 While on Fogo Island, Dr. Price experienced first-hand the challenges of providing care in a resource-limited remote setting, many kilometres away from higher-level referral centres. Her time there deepened her desire to practice in a rural and remote setting, she said.
"The welcoming attitude of the people, combined with the opportunity to meet the needs of a community, reinformed my interest in rural and remote medicine," Dr. Price said. "I look forward to returning to Fogo and exploring other rural communities."
Dr. Madison Lewis, who spent a week in Harbour Breton, said other medical trainees should get the chance to gain same experience with rural medical practice.
"I hope that more residents from streams across the island will have the opportunity to visit and work in Newfoundland and Labrador's many rural communities, to experience the resiliency of these small community hospitals as well as the great diversity of medicine at these sites," Dr. Lewis said.
The value of personal experience
Those kinds of personal experiences in rural communities can help people decide to practice in them, said Dr. Desmond Whalen, co-clinical chief of ER for Central Health.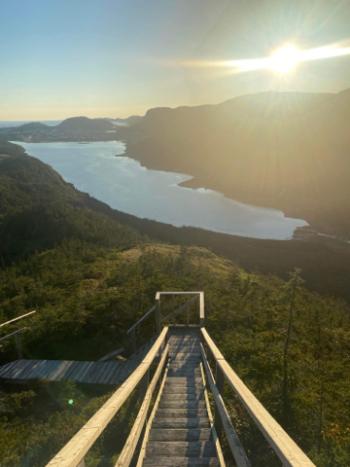 "By setting up opportunities for medical learners to see both sides of a rural practice, we hope we can show them that while rural and remote medicine can be resource limited and challenging, there are so many joys to working in the small towns around our island," Dr. Whalen said.
Practicing in rural areas gives residents an idea of what their practice will look like, how their days will unfold, and how they can achieve work-life balance. Central Health remains committed rural medicine in the province, and to working with medical learners to determine exactly what practice style will work for them, said Sarah Randell, Director of Medical Services for Central Health.
"In Central Health, we want to listen to our learners to give them the experiences they need to inform their future practice, and then build the framework they've suggested for their ideal work environment," Ms. Randell said. "I think these most-recent learning opportunities are part of that process."
Seeing the benefits
Dr. Andrew Hunt is pleased to see residents taking an interest in rural medicine, which provides both unique and rewarding experiences for residents and high-quality primary care for the people and communities of the province.
"Even during the healthcare crisis in this province, many of our residents are finding the greatest value of their clinical experiences comes in exploring new opportunities in small, rural communities where the work is adventurous, fun and welcomed," said Dr. Hunt, a rural physician with Central Health and the assistant dean for Distributed Medical Education at Memorial University of Newfoundland.
Hopefully, more and more residents will be doing work in the province's rural and remote communities in the future, he said.
Central Health welcomes inquiries from learners about employment or training opportunities. Reach out to Sarah.Randell@centralhealth.nl.ca to learn more.