The first Atlantic Registrars Committee meeting taking place at Memorial
Dec 5th, 2019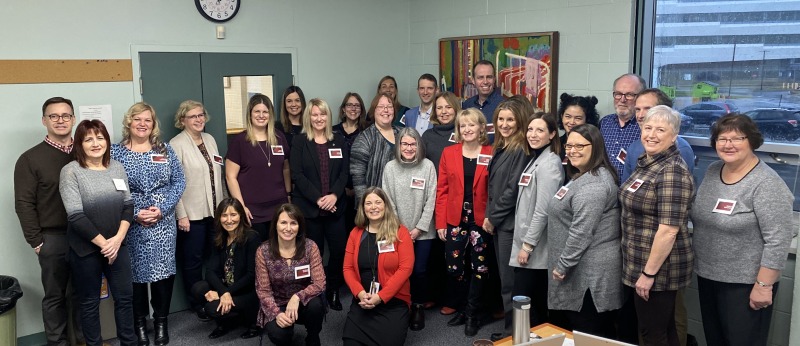 The first Atlantic Registrars Committee meeting taking place at Memorial
One of the primary functions of the Registrar's Office at Memorial University is to provide academic support and systems to all students, from application to graduation, and everything in between.
On Dec. 5-6, the Registrar's Office, in association with the Atlantic Registrar's Committee (ARC), is hosting a two-day meeting. The ARC is a recently approved subcommittee of the Atlantic Association of Registrars and Admissions Officers (AARAO), and this is the first meeting under its new structure.
With approximately 18 institutions represented from Atlantic Canada, including Dalhousie University, University of New Brunswick and Mount Allison, to name a few, for many, this is the first time visit to Newfoundland and Labrador.
The two-day agenda is filled with knowledge-sharing opportunities for registrarial units in a Canadian post-secondary environment, with themes focusing on student supports, defining students and student records. There is also an institutional showcase component on the agenda where each institution speaks on a new initiative. Memorial will present on a recently developed risk register, expanding on how it was developed and how it is being used by various decision makers at the university.
"Being the only university in the province, it is important for Memorial to remain connected with the other post-secondary institutions in Atlantic Canada," said Jennifer Porter, deputy registrar (operations and academic) and ARC's first Secretary. "ARC, and AARAO as a whole, provides a platform for those who work in the registrarial sphere to share best practices as well as avail of professional development opportunities. These meetings allow us to build on existing relationships with colleagues and together explore current challenges and opportunities that are facing Atlantic Canadian post-secondary institutions together."