Studentview
Feb 27th, 2023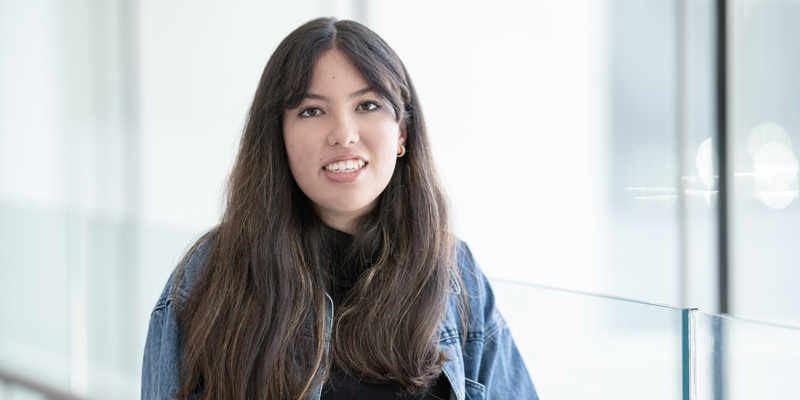 Ever wonder what it's like to move from one country and culture to start a new life in another?
Well, I asked a couple of my fellow international students. Here's a sample:
"It's happy, confusing and lonely at the same time. It's also miserable and magical," said one, quoting the song "22" by Taylor Swift.
"It's rough because I'm used to 40-plus C weather, but here it's -10 C. Plus, the overwhelming amount of snow is exhausting," said another.
"It's hard because we have to be our own family and adapt to a whole new world."
International students make up around 23.6 per cent of Memorial University's population.
Memorial has more than 4,500 international students from more than 110 countries. International students make up an integral part of the Memorial community.
Not only do international students contribute financially, they make the university experience more diverse and allow for a truly globalized classroom.
Rollercoaster ride
So, what's it like to be an international student?
The words chaotic, draining, daunting and thrilling come to mind.
The never-before-experienced freedom can feel like a roller coaster at times — exhilarating, stomach-turning, turbulent and one that is often faced with unexpected sharp turns.
"It didn't hit me until I stepped off the plane that I was separated by oceans from my family, my friends and everything else that was comfortable and familiar to me."
I remember on my flight from Nepal to St. John's, I felt like I was simply going on a vacation.
It didn't hit me until I stepped off the plane that I was separated by oceans from my family, my friends and everything else that was comfortable and familiar to me.
I remember sitting in my new apartment and feeling so disconnected.
Living by yourself is all fun and games until you realize it's not like the movies. You think it's all fun and games … until you have to parent yourself and fend for yourself.
Sometimes it gets to the point where you get exhausted from doing everything for yourself.
There are moments when intrusive thoughts slip in and you wonder: "Did I even make the right choice by coming here?" Or: "Should I have stayed back home, where everything was so simple?"
Work-study-social life balance
Leaving home is a normal part of life; everyone has to do it at some point.
However, travelling 10,647 kilometres away is definitely an emotional experience, one that is often not easy to stomach.
It's not like we can just drive up to see our parents during the weekend. The distance from the emotional support is perhaps the most difficult aspect.
And then there's the logistics and practicality of it all.
Like most university students, international students have the same challenges: find a job, find a place to live, find some new friends that you can call your family.
Most of us have to work to support our living costs and no one prepares you for the work-study-social life balance.
Sometimes it feels like everything can come crashing down all at once, and you have to be the one to pick up all the pieces.
Nepal vs. Canada
University life in Nepal is usually more similar to high school than it is to university here, in terms of levels of independence.
For example, it's more common to live with one's parents than it is to live on campus.
Nepali families are often more tight-knit, in the sense that kids still live with their parents after high school and even after university.
Nepali universities often have a stronger emphasis on academics, rather than extracurriculars and parties.
"When I get together with my fellow Nepalis . . . it feels like a piece of Nepal is still with me."
Perhaps the most heartbreaking part of being an international student is being away from family during special cultural events.
I've found that it feels like you're juggling your culture alongside other priorities, and sometimes it even feels like you're floating in between different cultures.
While Christmas lights illuminate St. John's, I am reminded of the vibrant lights in Nepal and the sel roti (a traditional Nepalese doughy dessert) that comes along with Tihar, the festival of lights.
It's important to me that I uphold my culture and maintain my traditions, and I am thankful for the Nepali community in St. John's which allows me to do this.
When I get together with my fellow Nepalis, whether it be for a random hangout or during a cultural event, it feels like a piece of Nepal is still with me.
Reminiscing about home with people just like you makes you feel like you are home, and the nauseating feeling of homesickness ebbs away little by little.
Not all bad
That's not to say that being an international student doesn't have its perks.
The independence you gain truly allows you to be self-sustaining.
The feeling of accomplishing things on your own leaves you feeling invincible and that you can accomplish anything you put your mind to.
It gives you an unparalleled perspective on independence.
Not to mention the friends who become like family that you make along the way. You get the chance to grow on your own, which has a unique beauty.
To all my fellow international folks, I want to remind you that you're not alone and that we've got this.