Enactus Memorial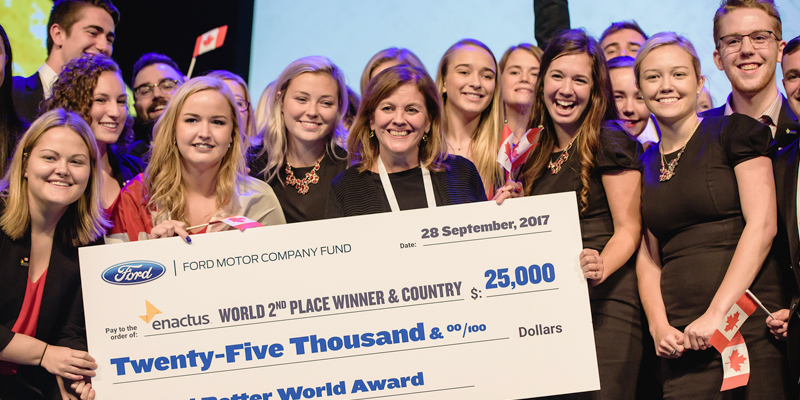 Enactus Memorial is a student-run volunteer organization operating out of Memorial University.
Formerly known as Students in Free Enterprise (SIFE) Memorial, this award-winning organization is comprised of volunteers representing all undergraduate faculties at Memorial University.
The Faculty of Business Administration supports Enactus Memorial by providing meeting space and competition support. Enactus' faculty advisor, Lynn Morrissey, assistant professor of communications at the Faculty of Business Administration, has been with the group since 2004, coaching hundreds of students in the process. Other faculty members participate in Enactus programs, providing as-needed support and expertise to both student volunteers and project participants.
Enactus Memorial is one of the most successful student competition groups in Canada, having won the Enactus national championship ten times and the world championship twice in 2008 and 2016. It's the only Enactus team in Canada to have ever won the Enactus World Cup.
The Faculty of Business Administration is proud of its association with this outstanding group of students.
To learn more about Enactus Memorial, click here.