'Memorial connects us'
May 30th, 2023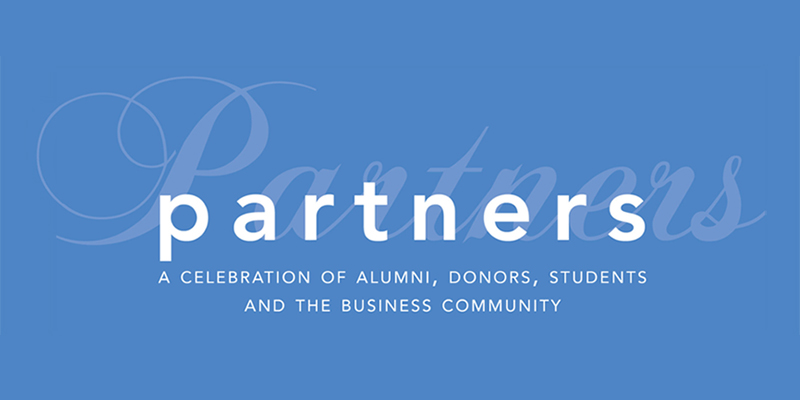 Entrepreneur Wade Dawe and public sector leader Julia Mullaley will be honoured by Memorial's Faculty of Business Administration at its 36th annual Partners Celebration.
The event takes place on Thursday, June 15, at the Emera Innovation Exchange, Signal Hill Campus.
Two business students, Belle Steinhauer and Mohammed Bashir, will receive awards for their contributions to student and university life through volunteerism and their demonstrated ability to apply academic experience in a real-world context.
Entrepreneur of the year
Mr. Dawe (B.Comm.(Co-op.)'92), president of Brigus Capital Inc., will receive the P.J. Gardiner 2023 Newfoundland and Labrador Entrepreneur of the Year Award.
He's originally from Kelligrews, N.L., but now lives in Halifax, N.S.
A venture capitalist, entrepreneur and investor, Mr. Dawe played a pivotal role in the founding and success of a number of companies across a variety of sectors as a financier and company founder.
Recently, he founded Torrent Capital, which partnered with the Port of Argentia in 2022 to transform it into a national hub for green energy initiatives.
"Being chosen as the winner of this award is meaningful to me, and I consider it a privilege to receive it and be recognized and listed among our province's most notable business leaders," he said.
Mr. Dawe is a fellow of the Creative Destruction Lab at Dalhousie University, through which he mentors young entrepreneurs.
He's committed to supporting the next generation of business leaders and is establishing a scholarship program at Dalhousie for Black students in honour of his close friend, Senator Don Oliver.
At Memorial, Mr. Dawe has served on the president's advisory committee and the business faculty's advisory board.
'Decided to pay it forward'
He also established an annual $10,000 award at Memorial's business faculty that supports student entrepreneurs.
To date, the James R. Pearcey Award for Entrepreneurship has gifted more than $133,000 to Memorial students.
"From an early age and during my time at Memorial, I was quite active as a young entrepreneur pursuing new business ideas and opportunities," he said. "I remember how great I felt when I received a scholarship in recognition of my entrepreneurial pursuits. That was a big deal for me so I decided to pay it forward.
"Memorial University is incredibly important to Newfoundland and Labrador and for the future economic health of the province," Mr. Dawe added. "In recent years, the business faculty significantly increased its focus on encouraging young entrepreneurs and startups and this is vitally important. There will always be new and exciting business opportunities to pursue, and Memorial is fostering a culture to inspire creativity so students dive in and pursue their own business interests."
Honourable alumni
Ms. Mullaley (B.Comm.(Co-op.)'89), chief executive officer of Newfoundland and Labrador Housing Corporation, will take home the 2023 Alumni Honour Award.
A chartered professional accountant and holder of the Institute of Corporate Directors director designation, Ms. Mullaley has had a diverse 30-year career in the public sector.
She's been at the helm of the housing corporation since 2020 and has served as the province's auditor general, clerk of the executive council and secretary to cabinet and as deputy minister in the former departments of Advanced Education and Skills, and Municipal Affairs.
In 2010 she received the Public Service Award of Excellence, the highest honour the Government of Newfoundland and Labrador can bestow on an employee.
"I'm very honoured to receive this award and humbled to join the company of past Alumni Honour Award winners," said Ms. Mullaley. "This award is especially meaningful to me as it recognizes the value of public service among the many facets of alumni contributions."
Ms. Mullaley grew up in St. George's, N.L., and now lives in Mount Pearl.
She has been a dedicated volunteer in her community over the years, playing active roles with groups such as Girl Guides of Canada, Heart and Stroke Foundation, Admiralty Museum and Archives Inc. and St. Peter's Parish, among others.
"For me, Memorial connects us, not only as students, professors and fellow alumni, but to our history, our future, our communities and to each other."— Julia Mullaley
She currently serves as an ex-officio board member of End Homelessness St. John's.
"My years at Memorial provided a strong foundation for my career, broadening my knowledge, developing many transferable skills and instilling the values of perseverance, innovation and lifelong learning," she said. "Memorial provided me with the tools and pathway to achieve my early goal of becoming a chartered accountant, opening up further opportunities for a very challenging, diverse and rewarding career. For me, Memorial connects us, not only as students, professors and fellow alumni, but to our history, our future, our communities and to each other."
Students recognized for citizenship
Graduate student Belle Steinhauer (MBA'23) of Topsail, N.L., will receive the 2023 Dr. Victor Young Graduate Student Citizenship Award.
Ms. Steinhauer was a member of the faculty's case competition team, which participated in the John Molson MBA International Case Competition in Montreal, Que.
She was also one of 10 MBA students from across Canada chosen to speak at the 2022 Global Business Forum in Banff, Alta.
At Memorial she was a member of The Fund, the student-managed investment fund, and the Management Consulting Club.
"During my time at Memorial, I've been very fortunate to learn from business leaders and academic mentors who have offered their time and expertise to students and entrepreneurs," said Ms. Steinhauer. "For me, student citizenship is a way for students to continue the cycle of giving back to communities that have supported them in the past."
Ms. Steinhauer is a graduate of Genesis' Evolution Program with HIVE Geospatial, for which she is the business development lead.
She's been recognized with several awards and scholarships at the business faculty and is a long-time volunteer at therapeutic riding centres across Canada, including Rainbow Riders in St. John's.
Business administration student Mohammed Bashir is the winner of the Dr. Robert Crosbie Undergraduate Student Citizenship Award.
The fourth-year student from Bangladesh is actively involved with student life.
He's been the business faculty representative on the Memorial University Students' Union and served as vice-president of finance and administration for the International Student Council. In these roles, he helped organize events and led accounting-related initiatives.
Mr. Bashir has also been a sports representative for Bowater House council and is involved with the Bangladeshi student forum.
Registration open for Partners
Partners is the business faculty's annual celebration that brings together members of the faculty with students, donors, alumni and the business community to pay tribute to those who have achieved excellence in business while using their skills and expertise to contribute to their peers and communities.
"Each year, we recognize leaders in our business community who have made a significant impact through innovative business practices, exceptional growth or dedicated community involvement," said Dr. Travor Brown, the faculty's interim dean. "We're especially pleased that this year's business award winners are both alumni of Memorial. They exemplify the type of leaders we hope to honour with these awards, and we're proud to have played a role in their success."
Partners is open to the public and tickets are available by email by June 9.