Canada Research Chair (Tier 1) in social enterprise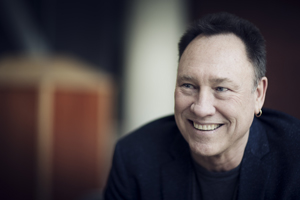 Dr. John Schouten, Canada Research
Chair (Tier 1) in social enterprise
The Canada Research Chairs Program was established by the Government of Canada to enable Canadian universities to achieve the highest levels of research excellence.
This program enables Memorial University to strengthen its research culture, infrastructure and reputation by retaining outstanding researchers and recruiting new faculty members with exceptional research records.
Tier 1 chairs, tenable for seven years and renewable, are for outstanding researchers acknowledged by their peers as world leaders in their fields.
The Canada Research Chair (Tier 1) in social enterprise is held by Dr. John Schouten at the Faculty of Business Administration.
Dr. Schouten specializes in studies of consumer culture and market dynamics using ethnography and other qualitative methods. His current work involves understanding and facilitating social enterprise as a source of economic, ecological, social and cultural resilience and renewal.
With teams that include colleagues and students, Dr. Schouten conducts research to improve knowledge and practice in social enterprise. He examines both successful social enterprises and fledgling ones that are struggling to overcome challenges, through which he aims to learn and communicate what makes social enterprises successful, and what can be done to remove barriers to success.