Highlight: Dr. Erin Oldford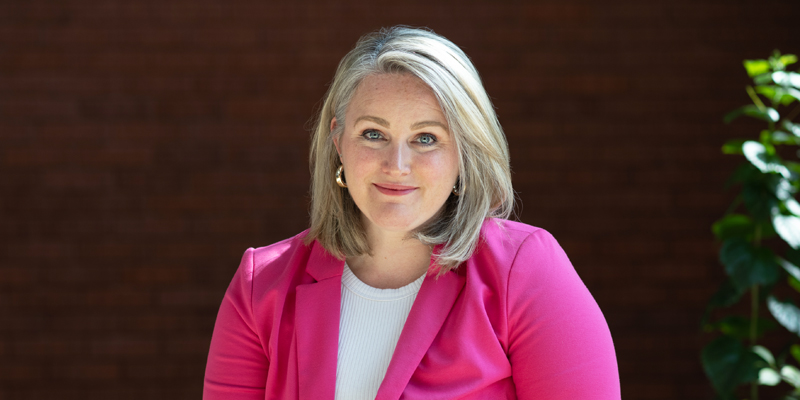 A new study examines the gap between post-secondary business education and ethnical investment skills through the lens of student-managed investment funds.
Dr. Erin Oldford's paper, Can Student-managed Investment Funds (SMIFs) Narrow the Environmental, Social and Governance (ESG) Skills Gap?, examines ESG pedagogy within undergraduate finance courses and demonstrates how business schools may use SMIFs to incorporate ESG skills and understanding.
Dr. Oldford is an associate professor of finance and associate dean (undergraduate programs and accreditation).
Her paper was co-authored with Neal Willcott (MBA'16, M.Sc.'18) and Tanner Kennie (B.Comm.(Co-op.)'22). The latter is an alumnus of The Fund, the SMIF at Memorial University.
Through content analysis of common textbooks and associated instructor material at Canadian business schools, Dr. Oldford found that traditional curricula continues to emphasize shareholder wealth creation with little attention given to ESG factors.
However, ESG factors are becoming more significant to investment decisions throughout the industry and gaining attention from academics, policy makers
and practitioners.
Dr. Oldford and her co-authors argue that as sustainable business practices and ESG considerations become more critical to investment decisions, students entering the investment industry must develop the necessary analytical skills to thrive.
In their study, the researchers contend that SMIFs allow for experiential learning that permits students to make investment decisions and see the direct results.
Such non-traditional venues, they say, also provide opportunities to develop ESG frameworks.
Their study demonstrates that adopting alternative settings where ESG skills can be integrated swiftly and efficiently, such as SMIFs, is an effective way to narrow the ESG skills gap.
Dr. Oldford's paper was published in Managerial Finance.