Dr. John Schouten, Fishing for Success win President's Award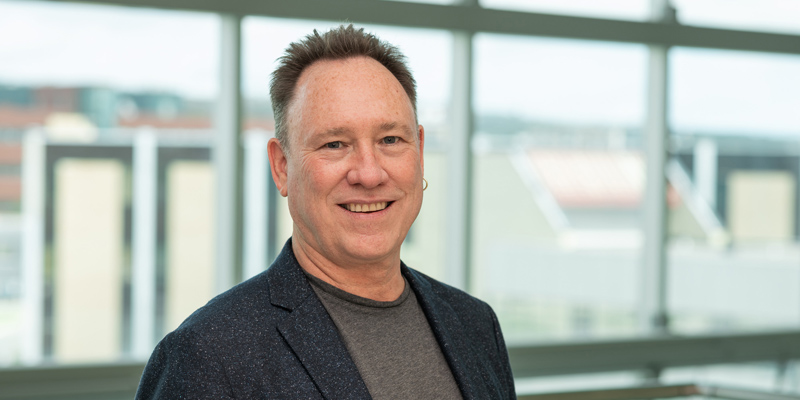 The partnerships between Memorial University and Fishing for Success run as deep as the water just beyond Petty Harbour.
That thriving fishing community is home to the social enterprise that teaches traditional fisheries skills while helping participants develop purpose, confidence and a sense of belonging.
Founders Kimberly Orren and Leo Hearn have a strong belief in the power of the sea to create opportunity. Their programs share traditional practices like fishing and boat building with youth, women, Indigenous and new Canadians as well as tourists. Participants gain skills but also new ideas about their own abilities.
A number of years ago, Ms. Orren and Mr. Hearn met Dr. John Schouten of the Faculty of Business Administration at a Memorial-hosted event. As the new Canada Research Chair (Tier 1) in Social Enterprise, he was immediately fascinated by their work and they soon began collaborating. Before long, Dr. Schouten made Fishing for Success the focus of his research, and Petty Harbour his home.
In 2021, their partnership earned one of Memorial's highest honours: the President's Award for Public Engagement Partnerships.
It's a mutually beneficial relationship. Dr. Schouten is able to access a research site that continues to evolve and grow. Fishing for Success gains some insights and tools to help measure the impact of their work, a key element of most funding applications.
Part of the partnership between Fishing for Success and Dr. Schouten has focused on understanding the myriad impacts of the program on various stakeholders including program participants, employees, tourists and the community itself.
"The kinds of benefits that Fishing for Success is good at providing are soft benefits that are hard to measure," said Dr. Schouten. "We're figuring out how to demonstrate impact when it isn't strictly financial. In a situation like this, money is not the object, it's just a necessary tool."
As the province looks to new opportunities to sustain our communities in the future, partnerships like the one between Ms. Orren, Mr. Hearn, and Dr. Schouten emphasize that the skills and knowledge of the past are still useful today.
—With files from Rebecca Cohoe, senior communications advisor, Office of Public Engagement