Stephanie Daley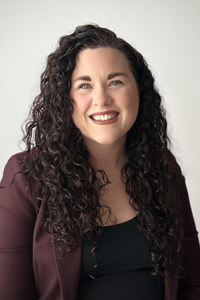 Stephanie Daley's career has included experience in marketing and management at Molson Coors Canada, Target Marketing and Newfoundland Power.
She completed her undergraduate and graduate degrees through Memorial University's Faculty of Business Administration. During her studies, Stephanie participated on the winning 2017 John Molson MBA case team. The team competed against 36 schools from 18 countries to win the Concordia Cup. She has also served as a per course instructor at the Faculty of Business Administration since graduation.
As Manager of Newfoundland Power's Energy Solutions function, Stephanie is responsible for helping customers manage their energy costs. She is working to forward energy efficiency and beneficial electrification in the province, including a focus on increasing electric vehicle adoption.