Who we are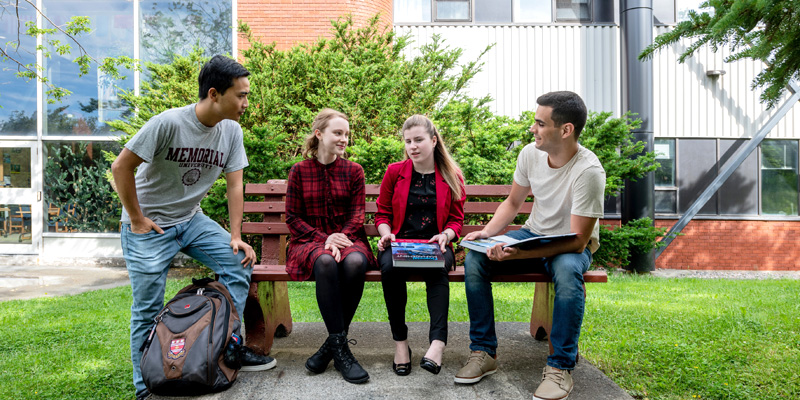 The Faculty of Business Administration at Memorial University is a first-in-class, community-minded business school. Our mission is to inspire students to be entrepreneurial and innovative. We guide students to aim for global success, to engage in scholarship with global and local relevance, and to serve as a catalyst for the success of organizations and individuals.
Creating a culture of firsts, we have paved the way in Canadian business education by pioneering studies in business ethics, entrepreneurship, social enterprise and co-operative education.
We aim to continue this tradition and reinforce our position as a thought leader and champion of sustainability, innovation, inclusion and prosperity all over the world. It is through these efforts that we fulfill our special obligation to the people of Newfoundland and Labrador.
Where we are going
As the business landscape continues to expand, and with every iteration and phase in business education, we are committed to being at the forefront of cultivating the next generation of business leaders. Because our vision is to be a business school recognized for its contribution to a prosperous, entrepreneurial, sustainable and socially equitable world, we are ready and willing to adapt and advance.
We are committed to creating an inclusive ecosystem for students, staff and faculty alike, one that encourages innovation, educates through experience and builds strong, lasting networks through external partnerships.
As a lifelong learning centre, our proven ability to evolve provides our students with access to knowledge, tools and resources that aid in their success throughout their careers and lives.
How we will get there
The business environment is constantly evolving, breaking free of boundaries both geographical and social. This is why business education must continually adapt to meet new challenges, engage new technologies and processes, and ensure the success of organizations.
In valuing teaching, research and service excellence that is guided by integrity, inquisitiveness, inclusion and collaboration, we leverage our faculty in research and innovation initiatives to break ground in the ever-changing business landscape. We do this so our students will learn, and our graduates will apply, theories and principles that meet the challenges of today's global workforce, and of society as a whole.
To achieve this, we will focus our efforts on the following strategic priorities: