2021 Alumni Honour Award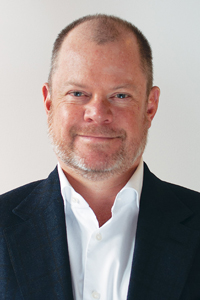 Brad White
Brad White
Principal, Blue Deer Capital Partners Inc.
B.Comm.(Co-op.) '91
Brad White is a graduate of bachelor of commerce (co-operative) Class of 1991. His school years consisted of work terms at Newfoundland and Labrador Housing and IBM and he also spent a semester in the United Kingdom at Memorial's Harlow Campus.
Mr. White was one of Dr. Alex Faseruk's numerous mentees. Dr. Faseruk highly encouraged national and international case competitions, which led Mr. White to a second-place finish in the RBC national business writing awards for Moscow gold: The shining solution to the Soviet strife, which focused on a gold back currency for the then-Soviet Union.
Since moving to Toronto in late 1991, Mr. White's more than 25 years in capital markets has overlapped both sell side and buy side tenures. He initially worked as an energy analyst at Morgan Stanley, TD Securities and BMO Nesbitt Burns. He then co-founded Salida Capital, a $1 billion-plus alternative asset manager, where his funds recorded 30 per cent compounded returns during his eight years as portfolio manager. He departed in 2010 to co-found EdgeHill Partners, a $800 million-plus alternative asset manager.
Mr. White is now a principal at Blue Deer Capital Partners, a Toronto-based exempt market dealer, advisor and angel investor. In addition to being a principal at Blue Deer, he is a director of Orca Gold (TSXV:ORG) and Synaptive Medical. He holds a chartered financial analyst (CFA) designation and is the founder and benefactor of the Embley Park Foundation, a private philanthropic organization.
Mr. White is also the chief benefactor of the White Trading Lab at Memorial's Faculty of Business Administration. The Bloomberg-underscored facility, spearheaded by Dr. Faseruk and Josh Quinton (B.Comm. (Co-op.) '07), was one of the first of its kind in North America. He is also a financial contributor and mentor to The Fund, Memorial's student-managed investment fund, enabling students to both manage a live pool of capital and bridge the gap between post-secondary and the finance industry.