2021 Dr. Victor Young Graduate Student Citizenship Award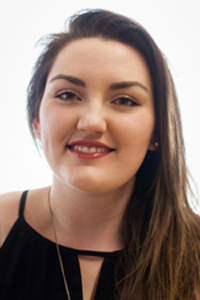 Adele Jackson
Adele Jackson
MBA '21
Adele Jackson currently holds both an undergraduate degree and a master's degree in environmental sustainability, and she began a master's of business administration (MBA) degree in September 2019. She is currently working as a consultant for Wood PLC, working primarily in the development of social sustainability in mining and remediation projects. She is passionate about sustainability and appreciates how the social, economic and environmental sustainability pillars profoundly impact each other. This passion led her to pursue her MBA at Memorial to implement sustainable change at a higher level.
In her spare time, Ms. Jackson volunteers for conservation and environment-based initiatives and non-governmental organizations (NGOs). This allows her to be engaged and learn about global issues such as conservation and climate change. Some of the organizations she has volunteered with include the World Wildlife Fund, Ducks Unlimited and the United Nations.
Ms. Jackson focused on ethics, environmental and social governance (ESG) and corporate social responsibility (CSR) during her MBA to complement her environmental and social sustainability background. Her efforts during her time at Memorial have been recognized through several awards including the Imperial Tobacco Canada Limited Graduate Scholarship in Business (2020), the Dr. Robert W. Sexty Scholarship for Social Responsibility (2021), rhe Dr. Alex Faseruk MBA Scholarship for Excellence in Service (2021), the W.F. Monroe Scholarship (2021), the MBA Award for Academic Excellence and now the Dr. Victor Young Graduate Student Citizenship Award, for which she is very grateful.