2020 Dr. Robert Crosbie Undergraduate Student Citizenship Award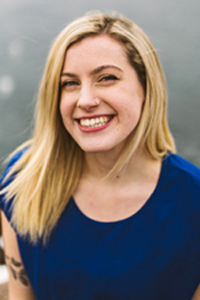 Kristen Murray
Kristen Murray
B.Comm.(Co-op.) '20
Kristen Murray is an aspiring social entrepreneur proudly born and raised in St. John's, N.L.
During her undergraduate commerce degree, she was extremely involved in various aspects of student life. She was president of the MUN Commerce Class of 2020 and the chair of the MUN Business Day Committee. She was an active member of Enactus Memorial, for which she served as a project manager and competition presenter. She was also an intern at Memorial Centre for Entrepreneurship, a student representative on two Faculty of Business Administration undergraduate committees and a volunteer for other student groups such as the Memorial Sexual and Gender Advocacy Resource Centre.
Outside of her university involvement, Ms. Murray was a dedicated community volunteer during her studies with organizations such as Easter Seals NL, Quintessential Vocal Ensemble and Home Again Furniture Bank. Since graduation, she has completed a specialization in social entrepreneurship from Copenhagen Business School, become a Fellow of Venture for Canada, is a board member for the Social Justice Co-operative of N.L., and is the corporate social responsibility manager at SucSeed Social Enterprises.
Ms. Murray looks forward to returning to the Faculty of Business Administration this fall as part of the third cohort for the master of business administration in social enterprise and entrepreneurship (MBA-SEE) program.