Who we are, what we do: Geography
Jul 26th, 2016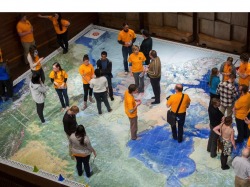 Who we are, what we do: Geography
To be clear, university level geography is not about maps and memorizing place names.
It's about climate change, resource management, landscapes and seabeds, regional development, natural hazards and risk management, meteorology, domestic and industrial pollution, electronic waste, sustainability, globalization, immigration and diversity, and coastal communities.
Read more in the Gazette.