A Fine Crowd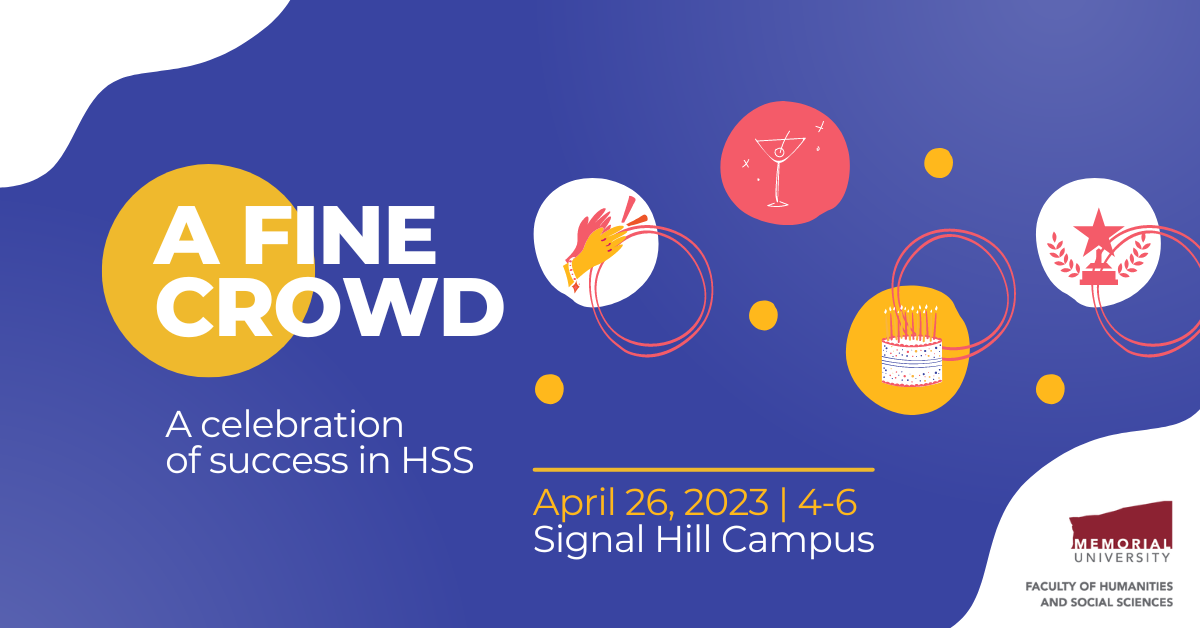 A Fine Crowd is an annual celebration of success in HSS. It the recognizes achievements of faculty members and staff in the previous academic year.
At this event, we name the winners of the Dean's Awards and the Peter Cashin Prize, and honour faculty members who have published books, received significant grants and awards in the past academic year, or earned recognition for other creative endeavours or service to the faculty.
A Fine Crowd 2023 will take place on April 26th at Signal Hill Campus, from 4-6pm.
For more information, see:
---
A Fine Crowd Archive:
Authors & Dean's Award Winners
2023 |2022 |2021 | 2020 | 2019 | 2018 | 2017 | 2016 | 2015 | 2014 | 2013 | 2012
| 2011 | 2010 | 2009 | 2008 | 2007 | 2006 | 2005 | 2004
---