Faculty of Humanities & Social Sciences
Students and researchers in our faculty explore the evolution of human knowledge and societies, how we got to where we are – and where we might be going.
Pursuing a degree in the Humanities & Social Sciences equips students to understand the complex and pressing issues facing our society now and in the past; locally, national and internationally.
Read more about:
Our courses anyone can take (coming soon)
News
Dr. Liam Swiss, Department Head of Sociology, is the new interim Associate Dean (Research) for our faculty. Check out this welcome article to read more about Dr. Swiss, his own recent research projects, why he took the role, and what attracted him to Memorial University in the first pace.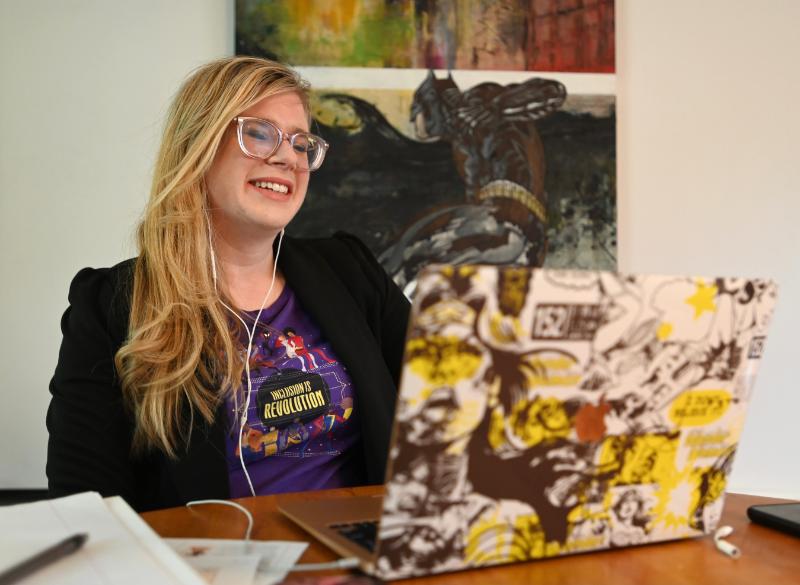 Elisabeth Pfeiffer, a PhD candidate in the Department of English, recently received the Federation for the Humanities and Social Sciences' Congress Graduate Merit Award, for her work on anti-racism and blackface in comic studies. Read more in the Gazette.
When we think of university campuses, we picture lecture halls and labs. But what about a space for that time between classes? It is equally essential to have a comfortable space to study or kick back and relax between lectures. The newly refurbished Faculty of Humanities and Social Sciences (HSS) Commons, in SN-1107, offers HSS students such a space. Check out this Gazette article on why interim Dean, Dr. Craig, wanted to rejuvenate this space for students.