News
Dr. Carissa Brown (Geography) won the 2022 President's Award for Outstanding Research. Check out the unexpected things her lab is discovering about climate change impacts in the inaugral episode of Why Study That?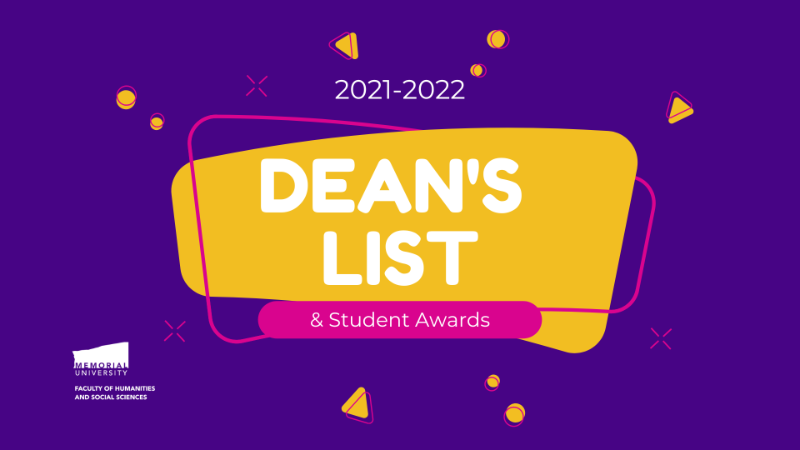 Congratulations to all students named to the 2021-2022 Dean's List, as well as the Program Book Prize winners, and receipients of the Dean's Award for Academic Excellence, and the HSS International Student Excellence Award.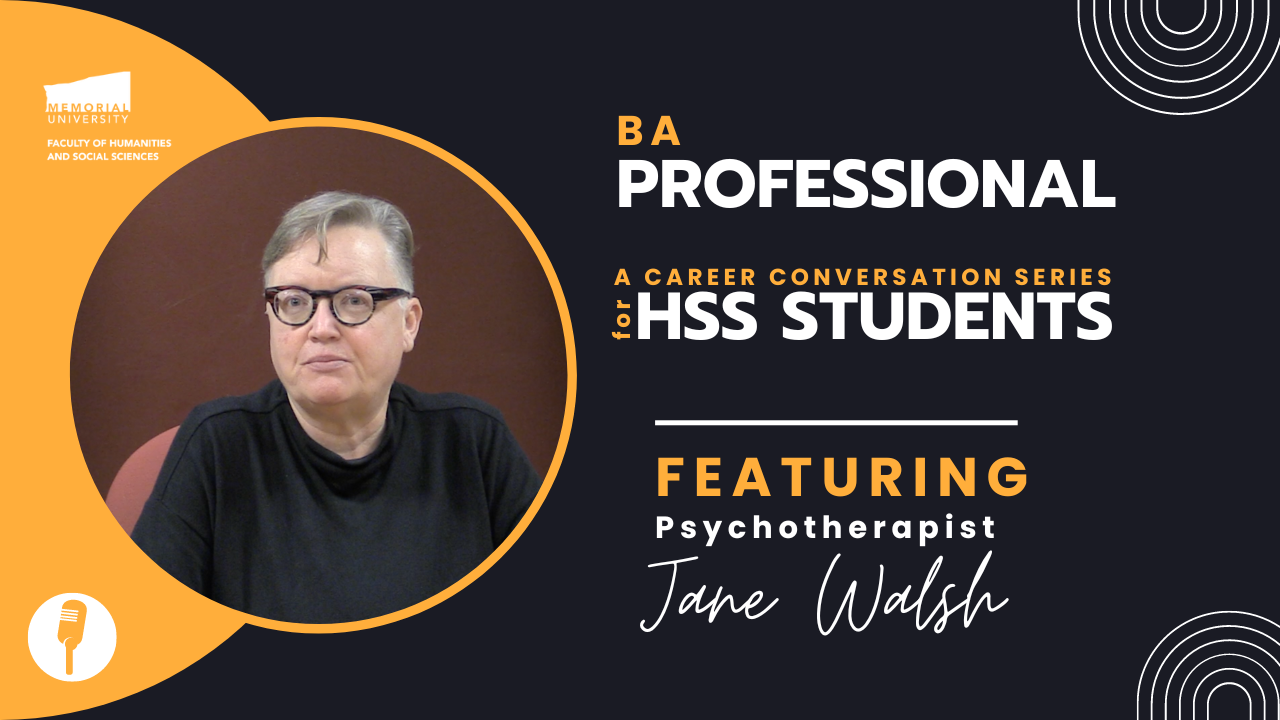 Jane Walsh is a psychotherapist who currently runs her own business. In the latest episode of BA Professional, she shares insight on her career trajectory since graduating from Memorial with a major in Sociology and a minor in Gender Studies. She also provides tips on finding a dream job, insight into her field of work, and more. Watch the episode now.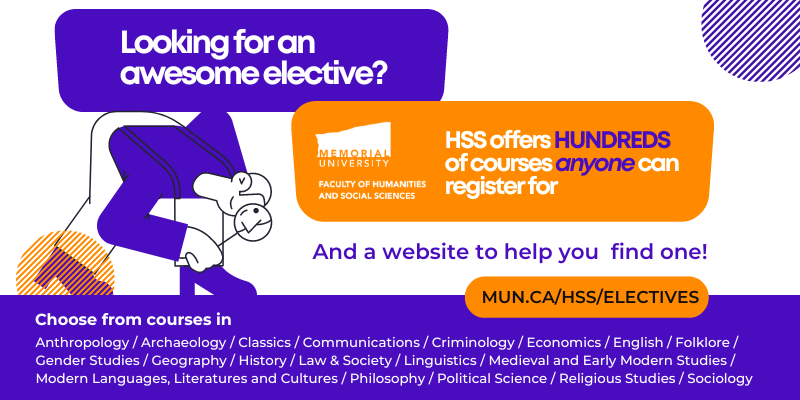 The Faculty of Humanities and Social Sciences (HSS) has hundreds of courses that have zero or one prerequisite. To make it easy for our students to find electives of interest, we have launched a searchable listing of electives that you can browse by semester and subject.
Johnson Insurance is pleased to offer 50 scholarships worth $1,000 each to eligible students completing high school in 2021 and starting post-secondary education in the fall of 2021.
Qualifying children or grandchildren of employees and retirees are eligible to apply and it is not necessary to be insured with Johnson for Home or Auto Insurance to make application. Deadline to apply is July 15, 2021.
Memorial students will not be charged the Distance Education Administration Fee and Recreation Fee for the upcoming semester.
Information for students on the status of MUCEP/ISWEP positions during Alert Level 5
Effective Feb. 22, 2021, international students arriving in Canada by air through Montreal, Toronto, Calgary and Vancouver must complete the following steps.