Coast Lines Book Club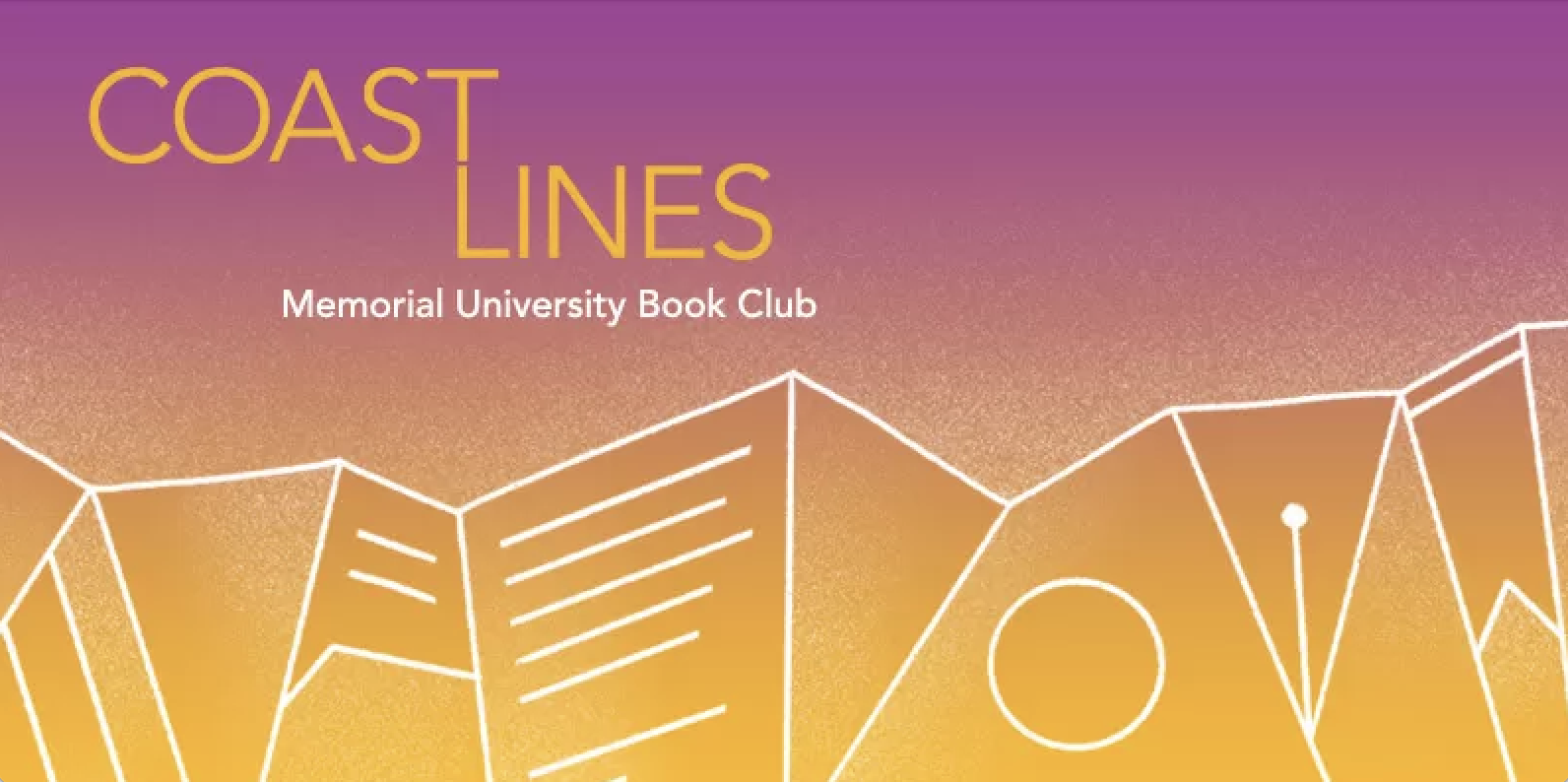 Coast Lines Book Club encourages Memorial University alumni, faculty, staff, students and friends to connect through a common love of reading and of literature from Newfoundland and Labrador.
Coast Lines' highlights both the importance of lifelong learning for the Memorial University community, and the role of our hugely successful creative writing program based in the Department of English, Faculty of Humanities and Social Sciences. The program has played and continues to play a key role in the development and in the careers of Newfoundland and Labrador writers, most of whom have either graduated from the program or taken individual classes.
Join Coast Lines Book Club on Sunday, December 10 to hear from Holly Hogan (Message in a Bottle, B.Sc.'87, M.Sc.'97) and Shelly Kawaja (Raw Light of Morning, BA'02, MA'04) in conversation with Angela Antle (BA '91 and PhD Candidate)!
Register here – https://mun.jotform.com/232644789887883
Come enjoy coffee and refreshments and a chance to hear from two writers with unique perspectives on the place we call home.
A livestream link will be provided for those who can't attend in person.
---
November/December Selection
The Raw Light of Morning
By Shelly Kawaja
Shelly Kawaja's (BA'02, MA'04) The Raw Light of Morning is a powerful debut novel about women and children finding humour and love in the aftermath of domestic violence. Recipient of the 2022 BMO Winterset Prize.
Purchase your copy from Memorial University bookstore and receive a Coast Lines discount.
---
September/October Selection
Message in a Bottle
By Holly Hogan
Writer and wildlife biologist Holly Hogan (B.Sc.'87, M.Sc.'97) takes us from the heart of the Labrador current to the furthest reaches of our global oceans, introducing us to an exquisite diversity of marine life while warning of a central threat to its survival: ocean plastic.
Purchase your copy from Memorial University bookstore and receive a Coast Lines discount.
---
July/August Selection
Hollow Bamboo
By William Ping

William Ping's (BA '18, MA '20) debut novel, Hollow Bamboo recounts with humour and sympathy the often-brutal struggles, and occasional successes, faced by some of the first Chinese immigrants in Newfoundland.
---
May/June Selection
Jennie's Boy: A Newfoundland Childhood
By Wayne Johnston
Consummate storyteller and bestselling novelist Wayne Johnston (BA '79, D. Litt. '07) reaches back into his past to bring us a sad, tender and at times extremely funny memoir of his Newfoundland boyhood.
---
Previous selections:
Michelle Porter (PhD'16, MA'20): Approaching Fire