Winter 2022 Writer in Residence: Megan Gail Coles
Nov 22nd, 2021
Winter 2022 Writer in Residence: Megan Gail Coles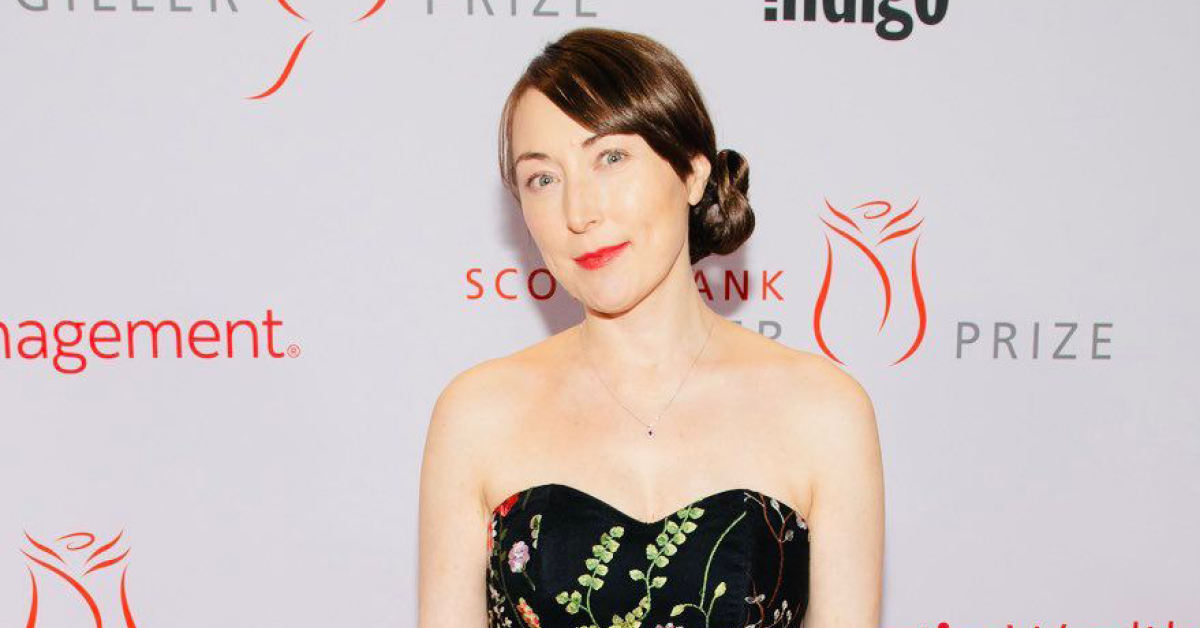 The Department of English and the Faculty of Humanities and Social Sciences at Memorial University is pleased to announce that our Writer in Residence for Winter 2022 will be Megan Gail Coles.
Hailing from Savage Cove on Newfoundland's Great Northern Peninsula, Megan is a novelist, playwright, and poet whose works include the award-winning short story collection Eating Habits of the Chronically Lonesome and the Giller-shortlisted novel Small Game Hunting at the Local Coward Gun Club, a collection of poetry, Satched, and numerous plays for the Poverty Cove Theatre Company, which she co-founded.
Megan's inaugural reading will take place Wednesday, January 19 at 7pm in Suncor Hall, School of Music.
As part of her residency, Megan will be conducting a series of workshops from January-April 2022 for a select number of participants, taking them through the process of writing, editing, publishing, and publicly presenting a short work of prose. She will also be holding office hours by appointment to consult in person with students.
Anyone wishing to participate in the seminars must apply by submitting a CV and 500 word fiction sample to mgcoles@mun.ca by January 10, 2022. In-person workshop participants are asked to commit to attending the entire series; those wishing or only able to attend some of the workshops will take part via Zoom. There will be 6 in person and 12 online participants selected, for a total of 18 writing seminar members. Please indicate on your submission your preference. For more information about the workshop format, feel free to contact Megan at mgcoles@mun.ca.
Participants will be notified by January 21.
---
Tentative Workshop Dates:
Jan 27: Writing Prose
Participants will provide and receive constructive feedback on their first draft of short fiction piece shared with the group.
Feb 24: Editing Prose
Participants will present and consider their rewritten pieces as edited according to prior workshop feedback, and incorporate further feedback into their final polish.
Mar 24: Publishing Prose
We will explore short story funding and publication opportunities, including grant writing, literary journals, agents, and publishers.
April 14: Presenting Prose
We will select and rehearse excerpts for public and digital performance as per literary readings, launches and festivals.
May 05: Closing Student Reading
Participants will present their work at a public reading.
---
FULL BIO:
Megan Gail Coles is a graduate of Memorial University of Newfoundland and Labrador, the National Theatre School of Canada, and the University of British Columbia. She is the Co-Founder and Artistic Director of Poverty Cove Theatre Company for whom she has written numerous award-winning plays. Her debut short fiction collection, Eating Habits of the Chronically Lonesome, won the BMO Winterset Award and the Margaret and John Savage First Book Award, and earned her the Writers' Trust of Canada 5×5 Prize. Her debut novel, Small Game Hunting at the Local Coward Gun Club, was a finalist for the Scotiabank Giller Prize and a contender for CBC Canada Reads, and recently won the BMO Winterset Award. Originally from Savage Cove on the Great Northern Peninsula of the island of Newfoundland/Ktaqmkuk, Megan currently lives in St. John's where she is the Executive Director of Riddle Fence Publishing and a Ph.D. student at Concordia University. Her debut poetry collection, Satched, was published by House of Anansi this fall. Most recently, Megan served as a jury member for the 2021 Scotiabank Giller Prize.