Watch Dean Craig in Conversation with Alumna Jennifer Dodge
Mar 8th, 2022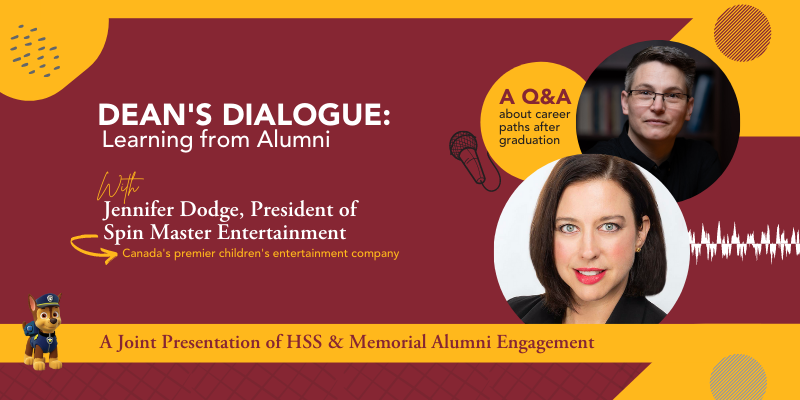 Jennifer Dodge (BA'97) is the president of Spin Master Entertainment, a leading global children's entertainment company. Spin Master is best known for PAW Patrol, which airs in 190 countries. On March 3rd 2022, Dr. Ailsa Craig, acting dean of the Faculty of Humanities and Social Sciences, as well as several students in our faculty, spoke with Jennifer about her career trajectory since graduating from Memorial, and how her with joint degree in linguistics and psychology has shaped her life, personally and professionally.
The discussion includes:
How Jennifer went from a graduate of the Faculty of Humanities and Social Sciences to a media mogul
The secrets behind her success
Her recent move to Hollywood producer
working with stars like Jimmy Kimmel and Kim Kardashian
Her advice for students who may be wondering how to make their own dream job a reality.
It concluded with an interactive Q&A, so students could ask Jennifer their own questions.