Anthropology doctoral student honoured with Vanier scholarship
Oct 12th, 2016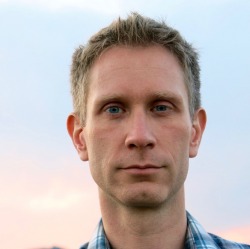 Anthropology doctoral student honoured with Vanier scholarship
A PhD candidate in Memorial's Department of Anthropology has been named as a recipient of the Vanier Canada Graduate Scholarship.
The scholarship is Canada's most prestigious award for doctoral students.
Originally from the U.S., Michael Oman-Reagan is currently in Victoria, B.C., doing fieldwork and research with space scientists, including astronomers and astrophysicists.
"It's not yet common for an anthropologist to study outer space, so I think it really demonstrates the courage and vision of my supervisor, my committee members, our department and the university, in that they all saw potential in the research that I proposed as a PhD student."
Read more about Michael's achievement in the Gazette.