News
Dr. Liam Swiss, Department Head of Sociology, is the new interim Associate Dean (Research) for our faculty. Check out this welcome article to read more about Dr. Swiss, his own recent research projects, why he took the role, and what attracted him to Memorial University in the first pace.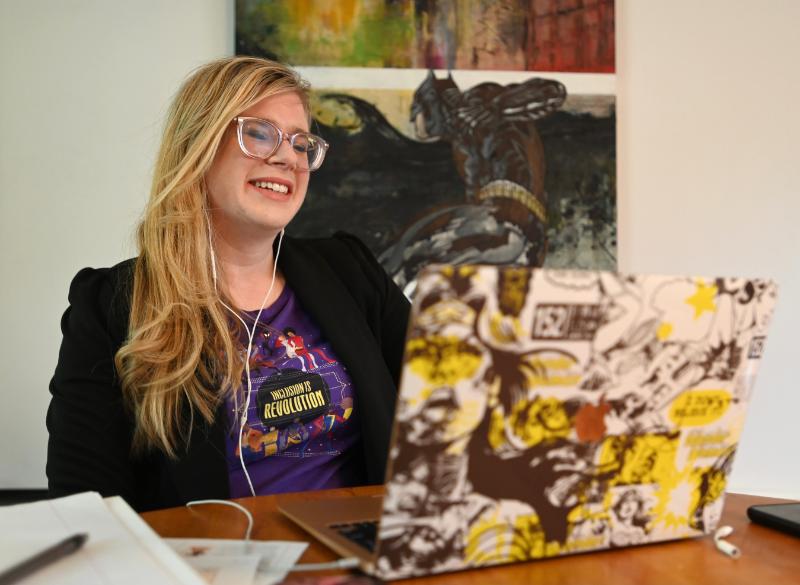 Elisabeth Pfeiffer, a PhD candidate in the Department of English, recently received the Federation for the Humanities and Social Sciences' Congress Graduate Merit Award, for her work on anti-racism and blackface in comic studies. Read more in the Gazette.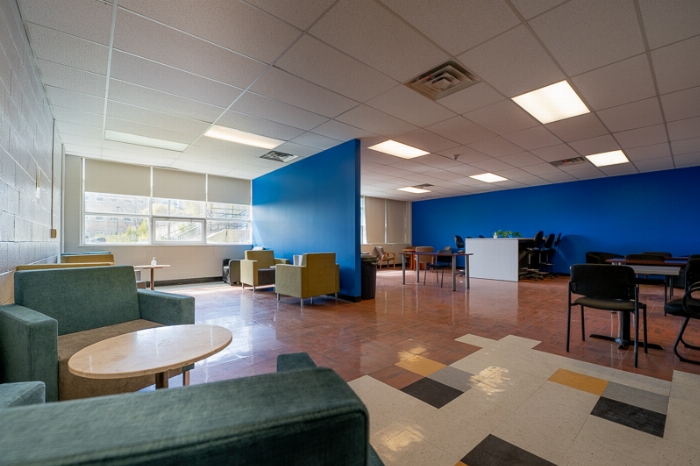 When we think of university campuses, we picture lecture halls and labs. But what about a space for that time between classes? It is equally essential to have a comfortable space to study or kick back and relax between lectures. The newly refurbished Faculty of Humanities and Social Sciences (HSS) Commons, in SN-1107, offers HSS students such a space. Check out this Gazette article on why interim Dean, Dr. Craig, wanted to rejuvenate this space for students.
In the last academic year, graduate students in the Faculty of Humanities and Social Sciences at Memorial University won more than 40 awards, 40 grants, and 140 fellowships & scholarships. Additionally, they produced more than 40 publications and creative endeavours. Watch the video celebration of all this success.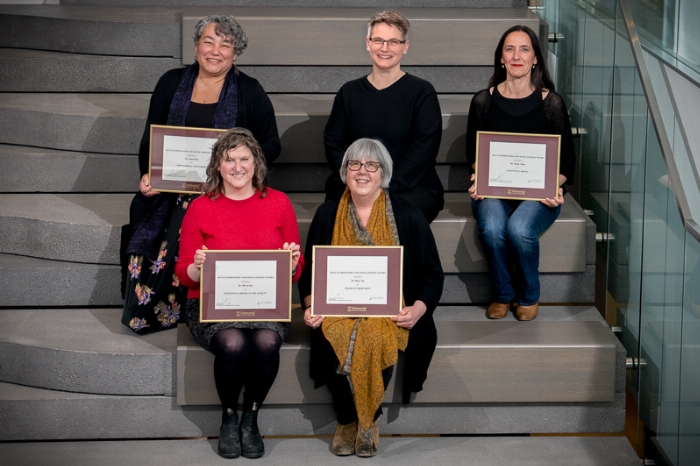 The 2022 Dean's Awards for faculty and staff were revealed at this year's A Fine Crowd event. The event celebrated the dozen+ awards, 24+ books & volumes and 4 million+ in grants awarded to our faculty members in the last academic year. Read up on this year's Dean's Award winners in the Gazette.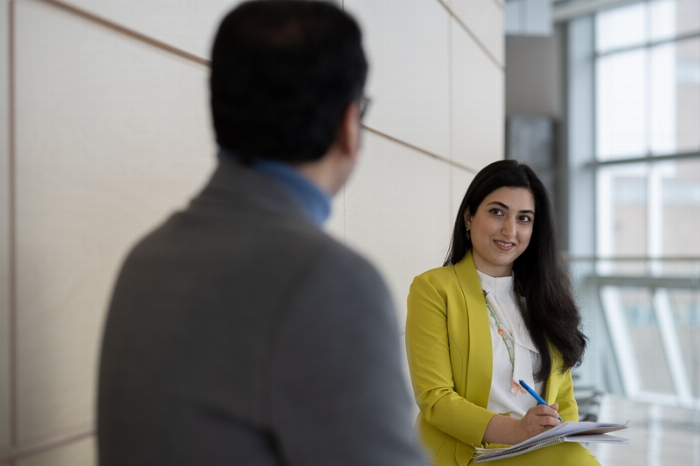 Foroogh Mohammadi was awarded a Senior Women Academic Administrators of Canada Graduate Student Award of Merit award for her ongoing work on the problem of immgrant retention in Atlantic Canada. Foroogh has been travelling throughout Atlantic Canada and interviewing Iranian immigrants about their sense of home and belonging in their new city. She also interviewed Iranians who have left Atlantic Canada to live in Ontario, so she can articulate why many immigrants decide to leave. Read her findings in The Gazette.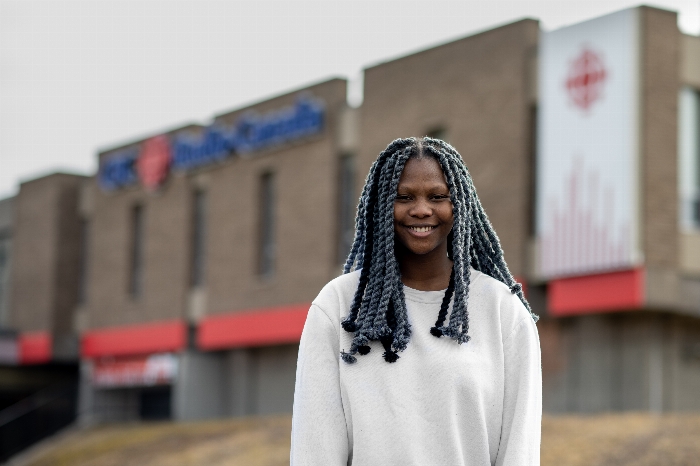 Many local and national media personalities have been graduates of our faculty, and several of those have been recipients of Memorial's CBC Peter Gzowski internship. The latest rising media star to receive our Gzowski internship is 4th year student Ife Alaba. Read all about her and the internship in the Gazette.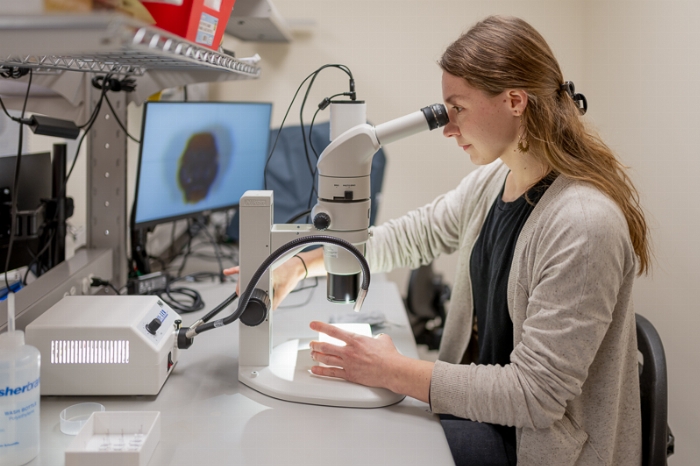 Archaeology grad student Pier-Ann Milliard has been named a national finalist for the Social Sciences and Humanities Research Council's annual Storytellers Challenge. Her submission is about how climate change is affecting the frozen peat bogs of the North that archaeologists (and archaeoentomologists) like her rely on to study our past. Read more in the Gazette.
Department Head of Geography, Arn Keeling, is on the organizing and scientific committees for this month's Mining the Connections conference in Quebec. He says "the main goal is to connect researchers, community members, stakeholders, industry actors and others around the social aspects of mineral development for mutual exchange and learning." The conference is another example of his ongoing efforts to improve the legacy of mining. Read more in the Gazette.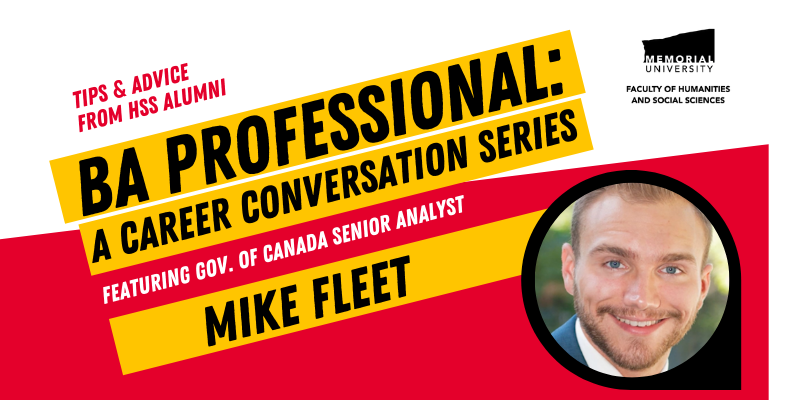 Mike Fleet is a Senior Analyst with the Government of Canada. His focus is on Iraq. He previously worked as a Senior Researcher with the Institute on Governance on the Iraq Team that implemented the Fiscal Decentralization and Resiliency Project. His current research focus is on Iraqi politics, federalism, state-building and conflict dynamics. Watch the episode now.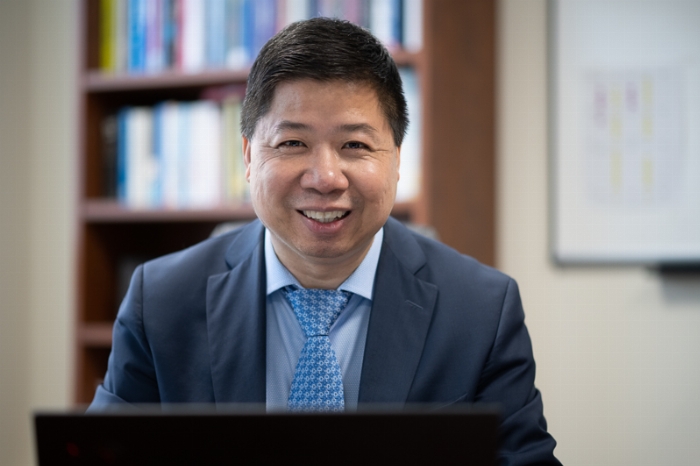 Dr. Tony Fang, Jarilowsky Chair in Economic and Cultural Transformation for the Faculty of Humanities and Social Sciences, has been monitoring attitudes towards immigration in N.L since 2014. His research suggests that N.L could achieve healthy population and economic growth through immigration, and that positive attitudes towards immigration have nearly doubled since 2014. Read more in the Gazette.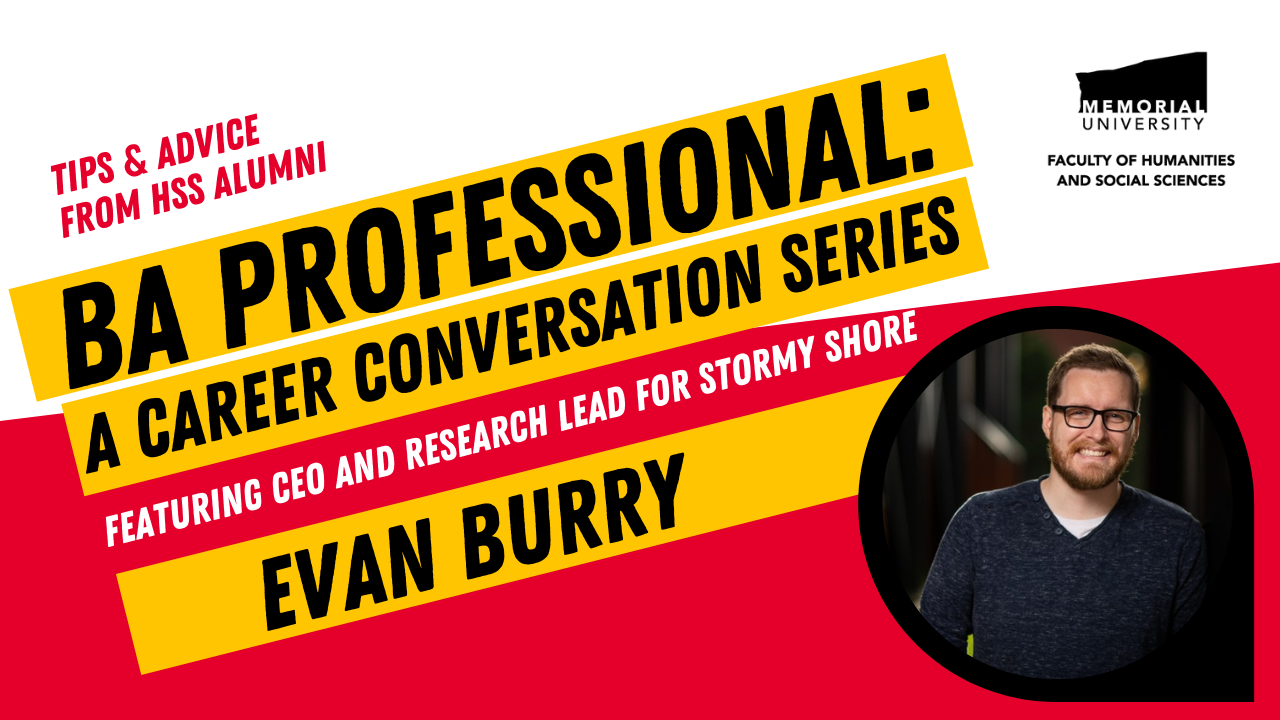 Evan Burry (BA '14) is the co-founder of Stormy Shores Studio, a social enterprise that preserves N.L's culture and history in engaging forms of digital media, like video games, that combine entertainment and education into one package. In this episode of BA Professional, he shares the story of his career trajectory, as well as tips and advice, so that you too can land a dream job after graduation. Watch the episode.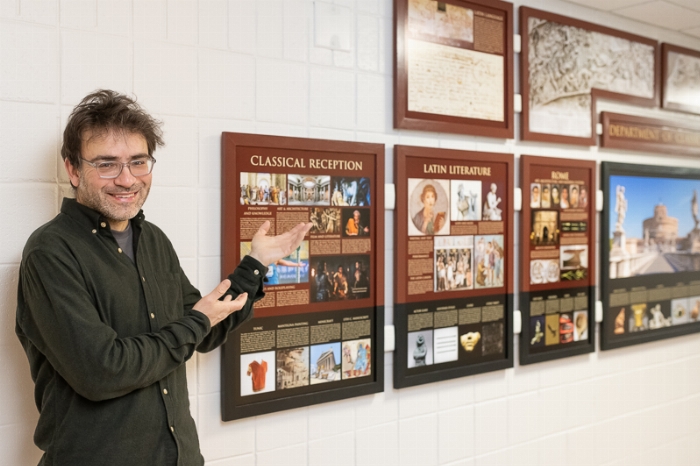 It might not have taken as long to build as the Roman Colosseum, but a new Classics display was years in the making. Read all about it, and five fun facts you'll learn from it, in the Gazette.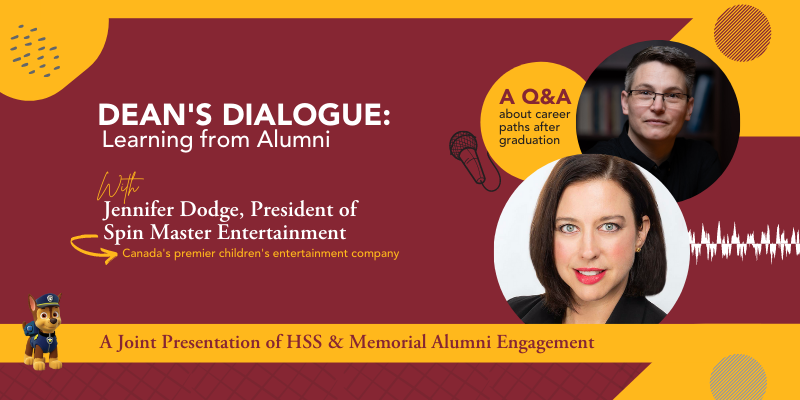 Jennifer Dodge (BA'97) is the president of Spin Master Entertainment, a leading global children's entertainment company. On March 3rd 2022, Dr. Ailsa Craig, acting dean of the Faculty of Humanities and Social Sciences, as well as several students in our faculty, spoke with Jennifer about her career trajectory since graduating from Memorial, and how her with joint degree in linguistics and psychology has shaped her life, personally and professionally. Read more.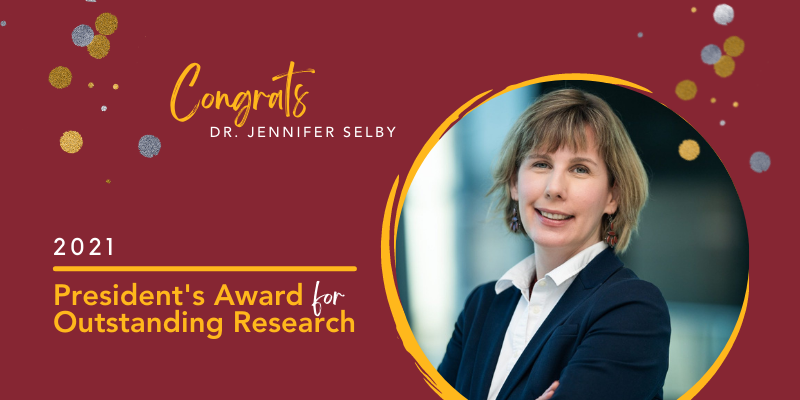 Huge congrats to Dr. Jennifer Selby, Department of Religious Studies, for receiving the President's Award for Outstanding Research (PAOR). The PAOR recognizes outstanding contributions to a scholarly discipline. Read the full story in the Gazette: Top Notch Recipients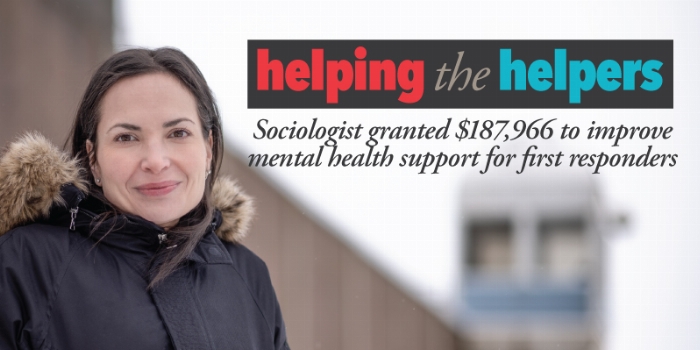 Dr. Ricciardelli is, among other things, an expert in institutional corrections. Correctional officers have a heightened risk of experiencing psychological and physical health issues as a result of their profession. Her latest source of funding will help her and her research team better understand how the contextual factors of correctional officer work, such as their physical and social environment, can affect their mental health and therefore their daily lives. Read the full story in the Gazette.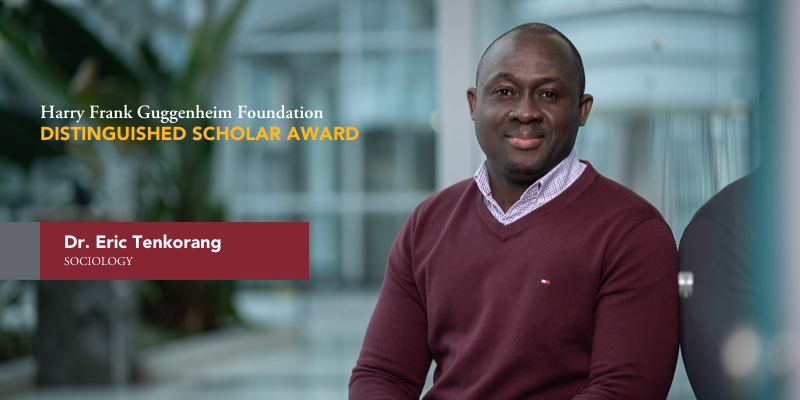 The Harry Frank Guggenheim Foundation provides research grants to notable scholars whose work is actively addressing urgent matters of violence in our world. The Foundation recently selected Dr. Eric Tenkorang as a recipient of its Distinguished Scholar Award. Dr. Tenkorang will receive as much as US$90,000 over two years to help further his research into a link he's uncovered between lineage and intimate partner violence in sub-Saharan Africa. Read the full article in the Gazette: https://gazette.mun.ca/research/cultural-nuance/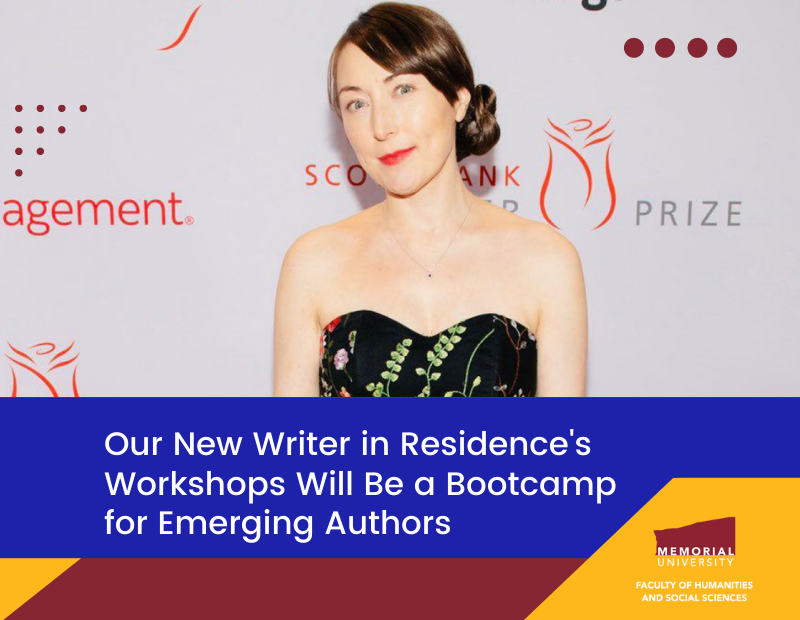 Memorial's Department of English has a new writer in residence for winter 2022, and as part of Megan Gail Coles' residency, she's offering a broad-ranging bootcamp of seminars to help the next wave of authors out of Newfoundland & Labrador get started on the right foot.
Johnson Insurance is pleased to offer 50 scholarships worth $1,000 each to eligible students completing high school in 2021 and starting post-secondary education in the fall of 2021.
Qualifying children or grandchildren of employees and retirees are eligible to apply and it is not necessary to be insured with Johnson for Home or Auto Insurance to make application. Deadline to apply is July 15, 2021.
Memorial students will not be charged the Distance Education Administration Fee and Recreation Fee for the upcoming semester.
Information for students on the status of MUCEP/ISWEP positions during Alert Level 5
Effective Feb. 22, 2021, international students arriving in Canada by air through Montreal, Toronto, Calgary and Vancouver must complete the following steps.