Public lecture examines history that made us what we are
May 15th, 2014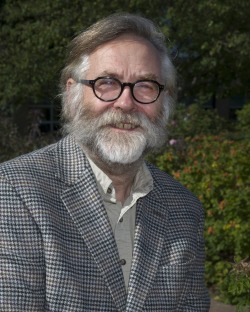 Public lecture examines history that made us what we are
An upcoming public lecture at Memorial University will look at archaeology of the Petit Nord, on the Atlantic side of the Great Northern Peninsula.
The Royal Society of Canada (RSC) New Fellow Public Lecture will take place on Wednesday May 21, at 7:30 p.m. in the School of Human Kinetics and Recreation lecture theatre, room PE-2001 and is free to attend. A reception will follow. Parking is available in Area 3 (by the Aquarena).
Dr. Peter Pope from the Department of Archeaology, Faculty of Arts, was named a Fellow of the RSC in 2012. His talk, Breton Fishers in Northern Newfoundland, 1504-1904, concerns over 60 historic sites on the French shore.
"I consider myself pretty lucky to have worked with the regional heritage association, thankful to have had research support from SSHRC, Memorial and the province, and indebted to a cohort of bright graduate students who helped me piece some of the puzzle together," said Dr. Pope. "Today I'm worried by what younger researchers have to face. At the federal level, Parks Canada has been decimated, the Canadian Museum of Civilization has been cinched into a political halter and SSHRC itself is under challenge. This makes university-based research more important than ever. We all live here in Newfoundland, on a sub-Arctic island, with a very particular history. As a society we need to know who we are and no society can do that without engaging with its own history."
The Royal Society of Canada is the senior national body of distinguished Canadian scholars, artists and scientists. Its primary objective is to promote learning and research in the arts, the humanities and the natural and social sciences.
Since the 1970s, the RSC has recognized 27 outstanding researchers from Memorial as being the best in their field.