FARM hosts panel for World Food Month
Oct 17th, 2014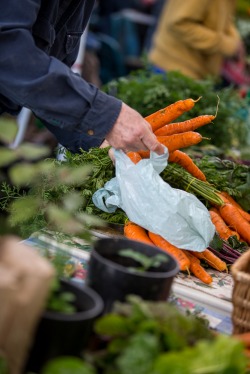 FARM hosts panel for World Food Month
The Food Advocacy Research Network at Memorial (FARM) is celebrating World Food Month with a discussion on October 22 focused on the future of Newfoundland and Labrador's food system.
Designing NL Food Futures: A Roundtable Discussion will feature speakers from various areas of NL's food system who will share their own visions of what our food system will be or should look like by the year 2025.
Participants include chefs Todd Perrin of Mallard Cottage and Andrea Maunder of Bacalao, farmers Evan Murray and Mary Lester, food security educator Kirstie Jamieson, and graduate student Chloe Poitevin of the Too Big To Ignore project (small scale fisheries).
"The purpose of the roundtable is to reveal the complexity of the NL food system; it has many angles that need to be better understood if we are to create a healthier, accessible and sustainable food system in the future," said Dr. Lynne Phillips, dean of arts and FARM committee chair. "We hope that the roundtable will also show that the food system is something in which we all play a part, even if only as eaters, and in which we all have certain responsibilities –this is called 'food citizenship.'"
The lunchtime event takes place from 12 to 2 p.m. at the North Bank Lodge in Pippy Park on October 22, 2014. A light lunch will be available, courtesy of Mallard Cottage and Bacalao. This event is free but registration is required. Please email jharron@mun.ca to register. Designing NL Food Futures is supported by the Public Engagement Framework of Memorial University.