Dr. Ronald Rompkey,1943-2014
Aug 5th, 2014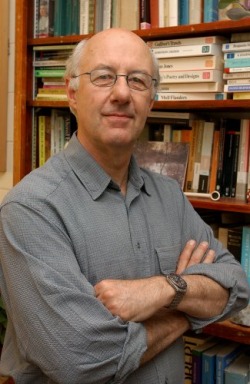 Dr. Ronald Rompkey,1943-2014
English was a lifelong love and vocation for Ron Rompkey. After an MA from Memorial he graudated from the University of London (England) with a PhD. He then taught at several universities in western Canada before coming to Memorial as professor.
He was an outstanding author with his biography of Sir Wilfred Grenfell and other works on Grenfell Mission alumni, Perhaps his greatest contribution to Newfoundland and Labrador was his various books (originally published in French) on the French pressence in Newfoundalnd. He was, for a time, Honorary French Consul in St. John's and was awarded several French medals including L'Order de la Pleiade by the French Parliament. By his own country he was made a Member of the Order of Canada. He was also a University Research Professor, a Professor Emeritus and a Fellow of the Royal Society of Canada.
Dr. Ronald Rompkey will be remembered for his great contribution to the arts community in the province of Newfoundland and Labrador. He was an outstanding teacher, researcher and writer and leaves an exceptional mark on Newfoundland and Labrador life and letters.