A reading by Fred Stenson
Oct 21st, 2015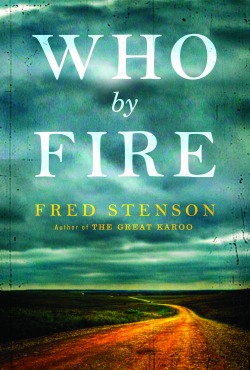 A reading by Fred Stenson
Memorial University's Department of English is pleased to announce that it will be hosting an evening with award-winning, bestselling Canadian writer, Fred Stenson.
Stenson will read from his most recent novel, Who by Fire, a scathing indictment of the Alberta tar sands that chronicles the impact of the natural resource industry on our families, our communities, and our environment—topics that are all very relevant to Newfoundland readers.
Over the course of his career, Stenson has written over two dozen books (both fiction and non-fiction), he has authored more than 150 film and video scripts, and he has been the humor columnist for Alberta Views Magazine since its inception in 1999.
His novels The Trade and Lightning won the Grant MacEwan's Author's Prize. The Trade was a finalist for the prestigious GILLER Prize and was nominated for the IMPAC Dublin Award.
In his three historical novels, The Trade, Lightning, and The Great Karoo, Stenson simultaneously mythologizes and demythologizes the West.
The reading takes place Friday Oct. 30 at 7 pm in the Suncor Energy Hall, School of Music. Free parking is available in Lot 15B and all are welcome to attend.