Student storyteller in the spotlight
Apr 6th, 2016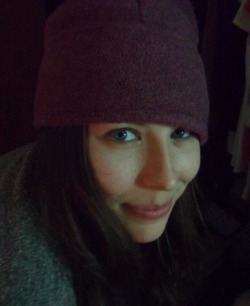 Student storyteller in the spotlight
Erin Mobley, Department of Gender Studies, Faculty of Humanities and Social Sciences, is one of 25 finalists in this year's Storytellers Challenge, sponsored by the Social Sciences and Humanities Research Council (SSHRC). She has received a $3,000 prize and will now vie for a top spot during the Storytellers Showcase at the 2016 Congress of the Humanities and Social Sciences May 28-June 3 in Calgary, Alta. The top 25 finalists were selected from among nearly 200 entries by some 30 expert judges in Canada and abroad.
Watch Ms. Mobley's story below via the SSHRC YouTube channel.
Short stories
SSHRC's annual contest challenges post-secondary students to demonstrate how SSHRC-funded research is making a difference in the lives of Canadians. Participants must tell their story in a three minute video or 300 words.
Ms. Mobley's story—and her master's thesis—focuses on the experiences of trans- youths in high schools in Ontario.
"I entered the challenge because of the possibility that the research might reach a wider audience and, in turn, invite dialogue around—and the rethinking of—gender in education," said Ms. Mobley, who lives in Hamilton, Ont.
"The research, in particular, focuses on young trans- peoples' particular encounters with and interpretations of 'safe' space—a familiar and yet slippery concept that I became curious about during my teacher education, where very few moments in classroom discussions were dedicated to the specificities of teaching and learning among trans- youth."
Starting April 12, SSHRC will feature five finalists each week via its website and on social media.
"Every year, the Storytellers contest lets us recognize, reward and encourage the very best in research communication," said Ted Hewitt, president, SSHRC. "These students have taken complex ideas and communicated them in clear, compelling ways. These skills will serve them throughout their careers, and will help shine a spotlight on the benefits of research in the humanities and social sciences. My congratulations to our top 25!"
Follow SSHRC's Twitter feed and #SSHRCStorytellers to find out more about the campaign in the leadup to the Storytellers Showcase at Congress 2016.