New courses!
Jun 30th, 2016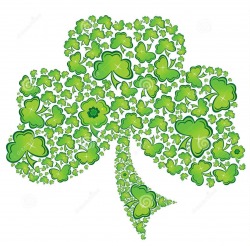 New courses!
Students interested in learning about Irish language and culture should be ready to experience the luck of the Irish starting in Fall 2016.
LANG 1200 is an introduction to Irish culture, and to speaking and listening to Irish Gaelic. Irish songs, musics, plays, films, television, radio, vieo and oral storytelling examined. Offered in Fall 2016.
LANG 1201 is an introduction to Irish literature and to the Irish Gaelic written word. The nature of writing in modern sources such as Irish-language newspapers, magazines and websites, balanced with works by popular Irish authors, will be investigated. Offered in Winter 2017.
Prior familiarity with Irish Gaelic is not required. For more information contact Dr. Alex Marland on amarland[at]mun[dot]ca. See the department of Modern Languages, Literatures and Cultures for more information on the Irish scholar at Memorial.