In the name of violence ...
Feb 3rd, 2014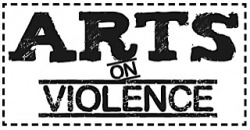 In the name of violence ...
Violence usually tears people apart. But in the case of Memorial's Faculty of Arts, it's bringing people together.
ARTS on Violence is the first in what is hoped to be an annual, faculty-wide initiative highlighting some of the exciting research being done by faculty members and graduate students in the Faculty of Arts.
"When you hear 'arts' you don't always think 'violence'," said Dr. Karen Stanbridge, head of the Department of Sociology and chair of the ARTS on Violence committee. "But violence is part of the human condition, and so it's long been a concern of philosophers, writers, historians, and social analysts. We chose violence as a theme in part to commemorate the 20th anniversary of the Rwandan genocide. It is appropriate to pause and reflect upon the ways that violence, broadly defined, has shaped the way we experience and understand the world. We also wanted to highlight the important ways that the humanities and social sciences have contributed to this conversation."
The first event, scheduled for Friday, Feb. 7, from 3-5 p.m. in SN-2041, is billed as a mini-conference. It will feature Drs. Noreen Golfman, Barry Stephenson and Luke Ashworth examining how arts disciplines define and study violence with references from film (David Cronenberg's A History of Violence), religious studies (violence and ritual) and political science (violence and war).
Later in the month on Tuesday, Feb. 25, Memorial alumnus, author, historian and independent journalist Dr. Gwynne Dyer will address the question of why the Middle East, the home to almost all the organized military, paramilitary and terrorist violence in the world outside of Africa, is so violent. This talk will take place in the Bruneau Centre's Innovation Theatre, IIC-2001, at 7:30 p.m.
Events in March will be organized around the theme of Violence: Then and Now and currently include guest speaker and classicist Dr. Michael Carter, an expert on gladiator culture speaking, on Friday March 28.
April's schedule includes a screening of the film The World Before Her, which deals with the subject of women and violence in the context of India. Two additional panel discussions examining the theory and practice of violence are scheduled for Thursday, April 3, and Thursday, April 17.
May culminates with a final capstone event, details of which are being confirmed.
Funding for the ARTS on Violence initiative comes from the Vice-President's (Academic) Fund for Scholarship in the Arts. All events are free and open to the public.