Kelly Best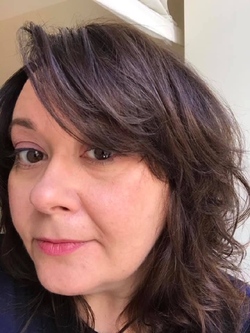 Kelly Best is Manager of Strategic Projects for Advancement Services at UC Davis. Kelly focuses on internal and external communication strategy, training curriculum development, and Advancement Services brand management. One of Kelly's passions is helping her colleagues gain recognition for the innovative work they do. Her CASE award submissions have garnered 13 awards (and counting), including a Circle of Excellence Platinum Award. She has served the University of California development community for the past five years in a variety of positions at Davis and Santa Cruz. Prior to that, she was enrolled in a PhD program in ethnomusicology, a perfect expression of her love of music composition, writing, and critical thinking. She earned her bachelor's degree in geology (with honors) and master's degree in ethnomusicology from Memorial University. In her spare time, she enjoys writing and recording her own songs, hiking, reading, and traveling at home and abroad.
How and why did you decide to attend Memorial for your degree?
Memorial is home for me. I grew up in St. John's and have spent the majority of my life in a 10sq km radius of the Arts Building. Also, the ethnomusicology and folklore programs at Memorial are world-class. Not many people know this, but Memorial is one of the few schools in North America to offer both programs on the same campus. Also, the professors in this program are world-renowned researchers. So, it made a lot of sense to come home to further my education and to be with my family, especially my elderly grandparents who were in need of some support.
What drew you to do a master's degree in ethnomusicology?
Before I moved back home for grad school I was living and working for the federal government in Ottawa. One day, while I was buying a lottery ticket with my coworker, she turned and asked me what I would do if I won. Without hesitation, I said that I would study folk music full time. The answer wasn't surprising to me; I have a deep and life-long relationship with music of all sorts as both a performer and a listener. Then I asked myself, "Do I really need win the lottery to pursue this"? So I researched programs, applied to the ethnomusicology program at Memorial, took the necessary steps to prepare, and was sitting in a folklore class on the first floor of the education building eight months later. So it turned out that my winning lottery ticket was actually a one-way airline ticket home.
It was the best decision I ever made.
Do any particular memories stand out from your time here as a student?
So many. The friendships I made. My students. Working with professors who made it possible for me to experience the growth and awareness that comes with being pushed to think critically.
But some memories stand out. I worked with the School of Music to bring a brigade of button accordion enthusiasts to the Accordion Revolution (the Guinness-World-Record-setting event organized by the St. John's Folk Arts Council in 2005.) I also remember working with my supervisor to produce special T-shirts for Bruno Nettl's visit (one of the founders of ethnomusicology). The front of the shirt said "Heavy Nettl" in font that would be right at home on the cover of an AC/DC album. I believe he wore it to the Society of Ethnomusicology conference in Atlanta, GA the following year and it was a huge hit.
But the two most profound experiences came out of my master's research on the button accordion tradition in Newfoundland. I conducted a number of interviews with players in Bonavista Bay. For one such session I was invited to the summer cottage of a musician in his late 70s. While we were interviewing, I saw a photograph on his wall that looked very similar to the one that my grandparents had on their wall. Turns out that this gentleman had lived next door to my grandmother on Gooseberry Island in Bonavista Bay.
And last, but certainly not least: the Women's Accordion Circle that I founded in 2007. My master's research revealed that there is a fairly large population of female accordion players in the province. And my informants invariably reported feeling isolated and uncomfortable playing in groups consisting mostly of men. So with a few flyers posted around Churchill Square and emails sent to local news outlets, the Circle was born. I wanted it to be a safe gathering place for women to bring accordions of all keys, play tunes, tell stories, or simply enjoy being around other women who love accordion music. It was my wish that members of the circle would gain confidence in their musicianship and build a community of like-minded ladies. Although I haven't physically been to the Circle in many years, I still get invited every Monday night and I continue to remain connected with some of the original members who have gone on to form a group of their own, The Sweet Forget-Me-Nots.
If you could do any course over again, what would it be?
Folklore 101, but only if could somehow erase any memory of ever having taken it. It opened my eyes to how exquisitely complex "culture" can be. I recommend this class to everyone who studies at Memorial or lives in St. John's and has an interest in the culture of Newfoundland and Labrador. I also recommend (if still offered) the fiddle, folksong, and accordion classes offered through the School of Music. It was the accordion class with Jim Payne that spurred my interest in reconnecting with an instrument that was an important part of my childhood and choosing that to be the focus of my master's research.
You currently work as manager of strategic projects for advancement services at UC Davis - what's a typical day like?
Advancement Services is the IT branch of the fundraising division for UC Davis. We build software, maintain databases, and process more than $250 million in gifts every year. We are the office of record for all donations to UC Davis and steward sensitive data about our donors, friends, and alumni. While we are technically-oriented, building all the things and writing all the SQL reports isn't everything we do. We are also very much dedicated to sharing the results of our work with both internal and external audiences so that other universities around the world can benefit from our lessons learned. My job is to lead these efforts.
Most days I am writing or editing abstracts, white papers, and speaking notes, or coaching my Assistant Vice Chancellor and colleagues on how to create compelling and accessible conference presentations. I also author all of our project submissions for the Council for Advancement and Support of Education (CASE) industry awards programs that we participate in every year. I have a high win rate (100%) and have developed a bit of a formula for assessing both the award-likelihood of a project and writing a compelling a submission. Word of this got around, so I was approached to develop a class and a workshop on how to write these submissions. I have given this class both regionally and nationally. (NOTE: If anyone in the Memorial Advancement community is reading this, please contact me if you'd like to know more!)
I am also responsible for identifying and leading efforts to streamline our business processes and communication efforts, and manage major changes to our established software and systems. I am slated to become a Certified Change Management Professional (CCMP) this fall.
An atypical day is one where I present on behalf of the Assistant Vice Chancellor at a regional conference in North Carolina and meet industry colleagues from the other side of the country while talking shop over some of the best BBQ I've ever had. By the way, people in Eastern North Carolina also use "m'love" as a term of endearment. Much different accent, though.
Can you explain your career trajectory/path? How did you end up going from a masters in ethnomusicology in St. John's, NL to this role as a communications strategist at one of the world's leading cross-disciplinary research and teaching institutions?
My path is a winding one. I actually started off with a degree in Earth Sciences from Memorial, and then worked for six years as a multimedia developer and web project manager before I went back to grad school in my mid-30s. At Memorial I took an MA and achieved candidacy for my PhD in ethnomusicology.
After I moved to California, I took a job at UC Santa Cruz in Stewardship and Donor Relations. In March 2015 I was selected to give a presentation about a donor acknowledgment system I had created (which won an award). It was at that CASE regional conference that I met my current supervisor, the Assistant Vice Chancellor of Advancement Services. She told me that she saw my talk, and, over dinner with some of my now-co-workers, said that she would love it if I would work for her someday. That someday arrived in December 2015. I started out as a data analyst and business relationship manager to the users of our systems and data, but also sometimes served as the unofficial writer-in-residence. Three years after I started with UC Davis, I was promoted to my current position which allows me to focus full-time on communications strategy and process improvement.
How did your arts/HSS degree prepare you for your life and career?
Coming back home to pursue graduate work at Memorial was the best decision I have ever made. I recommend graduate level work anywhere for anyone who is interested in personal growth, but since I have moved to the U.S. I have come to firmly realize that the education we receive at Memorial is world-class. My professors challenged me to think critically and have ready evidence to back up any argument. They taught me about cultural sensitivity and appropriation and the theories that can help explain the mechanics of the ills and -isms (race, gender, class) that underrepresented populations regularly experience. They taught me how to frame an argument, write an abstract, create a presentation for an audience of your peers, and deliver it well.
It is because of my graduate education at Memorial that I am able to think my way through difficult problems and build and communicate solutions to a variety of audiences for one of the top public universities in America. It's why I am here, right now, writing this article. All of my professors were incredible, but I need to specifically mention Kati Szego and Bev Diamond, whose impact on my life has been immeasurable, frankly. They were my constant champions.
Another thing I have come to appreciate is the accessibility of my graduate education. I did not leave Memorial with heavy student debt like many of my colleagues have here in the US. A high-caliber education for less than $1000 a semester simply doesn't exist in the US. I really don't think a lot of people believe me when I tell them how much my education cost. (Or maybe they give me the look because they want to smack me; I'm not sure.)
Where do you see yourself in five years?
In the medium term, I want to continue to help bring innovation to our industry by communicating our work to others. I love being an employee of the University of California and believe I will be here until I retire, which is not five years from, BTWs. I think in five years I will be leading a team of communications professionals at a UC somewhere in this great state, but perhaps not in LA or San Francisco. Not really a big city person, me.
What do you say to those who question the value of an arts degree?
In times like these, when totalitarianism and populism are popping up like deadly diseases in countries with long-established democracies and diplomatic relationships, I think that those with arts degrees will ultimately be the ones who will lead us back from the brink. They will also be the ones to help us get through these times. We need the arts more now than ever before. The arts reconnect us to what it means to be human in all its manifestations -- the best, the worst, and all stops in between. No matter what is done or made in the unnatural world of things and thoughts, humans are somehow responsible. The arts can help us express our humanity responsibly. That certainly seems like help we could use right about now.
Also, grammar. And compositional skills. And knowing the difference between fact and opinion. Still really important things that can't be bought in an app store. Thankfully, there's an arts degree for that.
What advice would you give a student who is unsure of what to study?
Don't fall into the trap of thinking you can only ever know how to do one thing for the rest of your life or you'll never get a job. It's simply not true. The world of work changes quickly. Accept that you probably won't know where you will end up till much later in life. And that's ok. It's more important to learn how to learn, learn how to question what's in front of you, and learn how to communicate with others. Then add on the more visceral skills like programming or painting.
Don't shun the arts for the sciences or the sciences for the arts. Both strive to create and test knowledge, just in different ways. If you have the chance, study both. I honestly do not think it matters much what you choose to do in university, especially as an undergrad. (Though, if you want to do math-y or second language-y things it can be harder later to reanimate a foundation that you built in high school.) But ultimately it should be something that you're good at, are passionate about, and can teach others. We humans need to be our most human right now and I think we do that best when our day-to-day lives align best with what sparks our creativity and drives our curiosity. It also makes us happier and more fulfilled and less likely to project our personal dissatisfaction onto others.
What's your favourite place to visit?
I'm moderately addicted to Italy. I went to Florence for Christmas last year, and Rome for my birthday in March. I had the best food, made some really good friends, accidentally sang at the Four Seasons in Florence and had the best haircut of my life. Pompeii alone is worth the airfare.
What are you reading and listening to these days?
I read this and that, but nothing too heavily academic anymore. I like fiction by Haruki Murakami, but I will read anything by Ian McEwan. I'd read the phone book if he wrote it – and if the publication still existed. I like McSweeny's Internet Tendency, although the flash fiction there seems to have been reduced to on-the-nose sarcasm and incongruent lists of things that are a bit too phone-friendly. I adore the work of Roxane Gay, especially her book, Bad Feminist. I received as a gift Michele Obama's Becoming but I am not yet ready to read it without mourning. I also regularly read articles in the Harvard Business Review and various and sundry books and articles about change management, fundraising, non-profit brand management, and communications best practice.
What are you most looking forward to within the next year?
Professionally, I am looking forward to going to the Association for Advancement Services (aasp -lowercase on purpose) conference in Chicago this September. It's always a wonderful experience. We're about to really dig into applying change management protocols to our systems here, so I'm looking forward to taking that on this year.
Personally, I love just being here during the summer, even when the temperature is over 100F (40C). I don't enjoy it as much when my AC is on the blink, but I am one Californian living near the Central Valley who will never complain about the heat. I feel like I've already lived the best of my year by going overseas twice. I went to Italy with a stopover in Switzerland and I'll never forget watching the New Year's Eve fireworks over Lake Zurich amongst a crowd of very intoxicated, very polite Swiss folks. I also plan on attending a WSET 1 class in Napa this summer. I'm thinking it will give me the skills to better blog about the gorgeous, little-known wines of Central and Anderson Valleys, in addition to intuitively tweeting similes about them, Free-Will-Astrology style. (@hashtagvarietal)